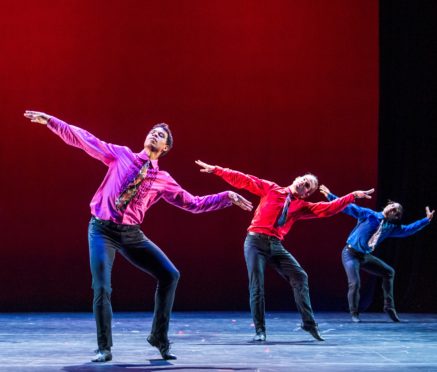 International ballet star Carlos Acosta and his Cuban company Acosta Danza are to grace the stage at Eden Court Theatre in Inverness next year.
It will be their only Scottish date during a massive tour.
Eden Court chief executive James Mackenzie-Blackman said: "It will be a total privilege to present Acosta Danza to Eden Court and an honour, for all of us across the Highlands, to welcome international ballet sensation Carlos Acosta himself who will make a guest appearance.
"Acosta is widely renowned as one of the world's best and well-known dancers. From his youth in Havana, to the Royal Ballet in London, Carlos has changed the landscape of dance forever."
He added: "When I joined Eden Court I committed to bringing the world's best talent to the Highlands and so I'm delighted we have been able to make this happen, and for us to be the only Scottish date in this tour.
"Seeing Carlos Acosta perform is a once in a generation opportunity and so I look forward to giving him, and his company, a rousing Highland welcome."
Carlos Acosta was born in Havana, the youngest of 11 children. He went on to train at the National Ballet School of Cuba before enjoying a celebrated 30-year career in dance, including 17 years with The Royal Ballet.
After retiring, he founded Cuban dance company Acosta Danza and established a dance academy in Havana which welcomed its first students in 2017.
The performance dates are March 10 and 11 next year.