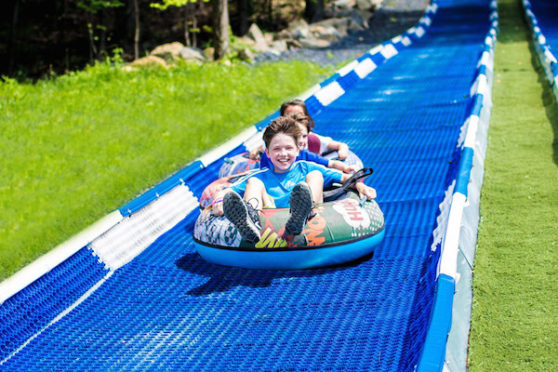 A series of new adventure features are being added to Cairngorm Mountain this summer – including a tubing slide and all-terrain vehicles – in a bid to attract more tourists while the resort continues without the stricken funicular.
The latest "Funicular Response Group" meeting was held in Aviemore yesterday, attended by rural economy secretary Fergus Ewing to hear the latest update eight months after the railway shut for safety reasons.
The long-awaited findings of a probe into the funicular fiasco are currently being withheld as potential legal action against the previous operator is considered and while it is "peer-reviewed" by external engineers.
Highlands and Islands Enterprise (HIE), the landowners of the resort who have taken over day-to-day operations following the collapse of Natural Retreats, confirmed the finer details of the report were still being discussed – the findings of which seem likely to keep the funicular out of action for at least another winter.
The railway was put out of action in October over concerns about its supporting structure.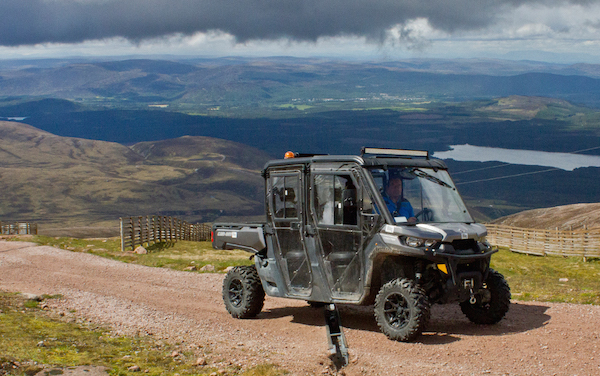 As well as a tubing slide and all-terrain vehicle hires, a new exhibition named The Cairngorm Story will be installed in the Base Station during July, describing the areas wildlife, mountains, the unique natural environment, snow sports and its people.
It has been created with huge support from the local community and features mountaineers, Olympians, photographers, writers and artists from the area.
Susan Smith, interim chief executive of Cairngorm Mountain (Scotland) Ltd, said: "We are very much looking forward to the opening of the new exhibition which will be free for local schoolchildren to enter.
"The new tubing slide experience is also an exciting new offer and both are enhanced by our newly refurbished Cairngorm Cafe, reinstating the popular Cas Bar and an improved retail offer with a range of new locally sourced produce.
"These have been challenging times but with the great support of the local community as well as the staff team, we are making good progress towards making the business more sustainable."
James Gibbs, HIE area manager, said: "The exhibition, along with the new play park and improvements to the food and drink offering, is part of a programme of works to make the base a much more appealing place for families to visit and experience the wonderful mountain environment."
An HIE spokesman, after the funiular response group meeting, said: "Our ambition is to repair the funicular and return it to service as quickly as possible, provided this is achievable and affordable.
"Specialist engineers COWI submitted an initial structural appraisal in December 2018, and since then have been working on potential solutions, including concept design to carry out repairs.
"Both these pieces of work are technically complex, and are being peer reviewed by another firm of engineers, Mott McDonald, in line with best practice."