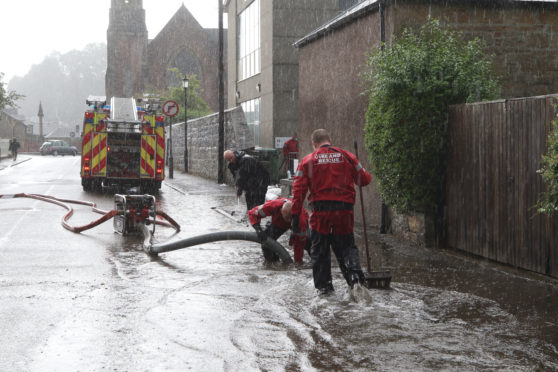 Firefighters in Dingwall were out in force tonight after severe weather led to flash flooding for a second time in a month.
Crews have spent much of this evening criss-crossing the town as thundery showers swept-in and rising water threatened properties.
Shoppers at Lidl on Tulloch Street found themselves struggling to exit the store's car park as it was left partially submerged for a time.
The car park had to be closed as firefighters pumped water away from the site, remaining hard at work until about 7pm.
Colleagues were stationed throughout much of the day on Achany Road as flood water threatened the street and the rear car park of the Highland Theological College UHI.
It was the second time in a matter of weeks the college had been threatened.
Mike Forbes, estates manager, said the drains simply couldn't cope with the level of rainfall.
He said: "I first noticed the flooding at around 3pm this afternoon. This is the second time it's happened in four weeks. It is just the sheer volume of rainfall we have experienced.
"The drains can't cope."
Further rainfall then resulted in crews being sent to help clear water from a number of roads and from household basements in the town.
Meanwhile, motorists on the A835 experienced heavy downpours, resulting in significant surface water and poor visibility.
A community meeting this evening at the Dingwall council offices aims to provide local households effected by flash flooding with information on the actions being taken by Highland Council and other organistions to protect the town.
It comes just weeks after households in Burn Place and Gladstone Avenue fell victim to flash floods when a month's worth of rain fell in a few hours.
The meeting will take place from 5pm until 7pm.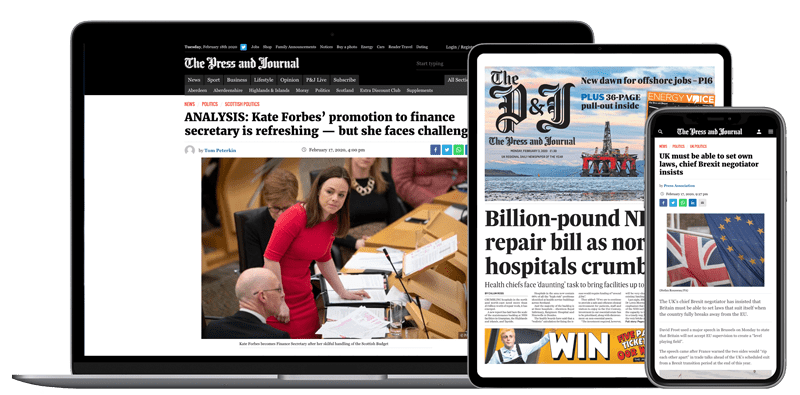 Help support quality local journalism … become a digital subscriber to The Press and Journal
For as little as £5.99 a month you can access all of our content, including Premium articles.
Subscribe