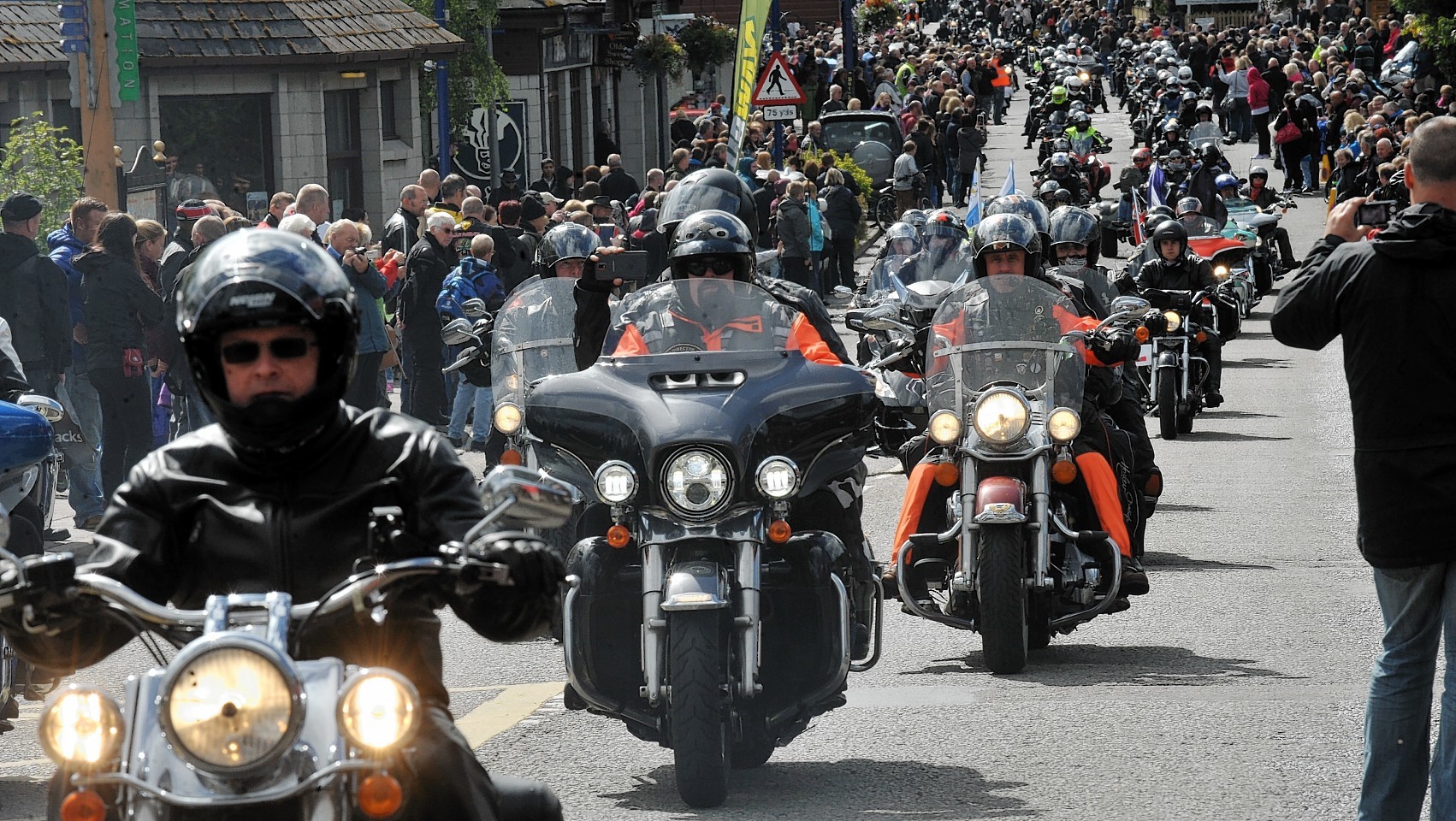 More than 3,000 bikers are descending on the Highlands for one of Europe's largest annual gatherings of Harley-Davidson motorcycle enthusiasts.
As well as the riders who have registered for Thunder in the Glens this weekend, a further 1,000 are expected to turn up in Aviemore between today and Sunday.
Now in its 23rd year, the event is organised by Edinburgh's Dunedin Chapter of Harley-Davidson owners – and organisers said this year's will be the "biggest and best" yet.
When it first started, the gathering involved about 200 riders.
Dunedin Chapter describes its event as the "biggest and best chapter-run" Harley rally in Europe.
The rally attracts over 10,000 visitors to the Aviemore and Speyside area during the weekend.
Rally co-ordinator George McGuire said:"I am really excited by this year's event which will be the biggest and best we have held.
"It really has been embraced by the local community over the years."
The peak period will be between 12pm to 4pm tomorrow for the main ride-out from Aviemore to Grantown.