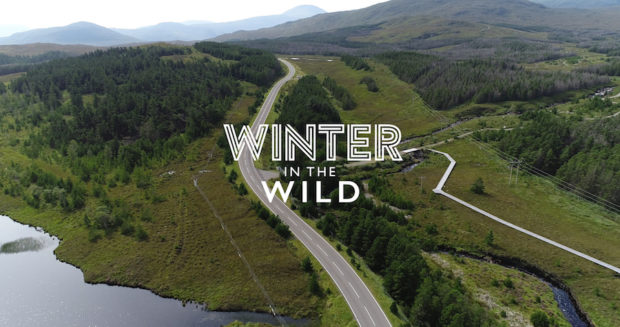 Hebridean premieres of new work by some of Scotland's greatest performers will warm up the winter in Stornoway.
Karine Polwart, Alan Bissett and Julia Taudevin are set to attract new visitors to the Isle of Lewis this winter, as part of an exciting new off-season tourism campaign led by An Lanntair arts centre.
The #winterinthewild campaign is a partnership between An Lanntair and Visit Scotland, Outer Hebrides Tourism, Hebridean Hopscotch Holidays, Loganair, Calmac, Glasgow Airport, Cala Hotels, and Lews Castle, with support from Creative Scotland, Event Scotland and Outer Hebrides LEADER.
The campaign is launched today with a new trailer promoting the Isle of Lewis and An Lanntair's winter programme, directed by Lewis film-maker John Macdonald and featuring music by Mairi Campbell, who will appear in two shows at An Lanntair in the coming months – Soil and Soul and Auld Lang Syne.
The events will highlight some of the compelling reasons why the Outer Hebrides is a perfect getaway outside of the summer season – extraordinary scenery, wildlife, stargazing in some of the darkest places in Britain, locally sourced food, the opportunity to get away from cities and crowds, the beautiful empty beaches, and a programme of high quality cultural events this winter at An Lanntair.
An Lanntair's winter programme includes two major festivals: Faclan, which runs from 30 October to 2 November, and the Hebridean Dark Skies Festival, which returns for its second year from 7-22 February.
Tickets for individual events at Faclan are on sale from this week, and the Hebridean Dark Skies Festival will announce its programme on October 1.