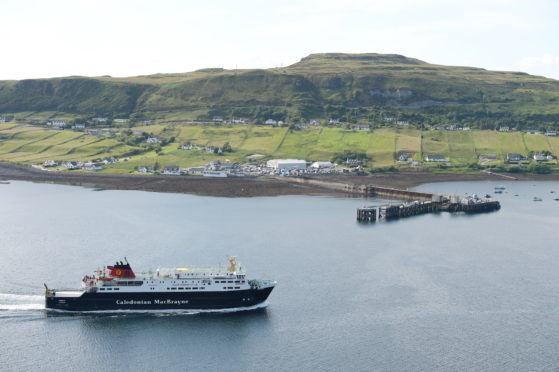 A new multi-million-pound contact for ferry services between Aberdeen and the northern isles has been awarded- with promises of cheaper fares and improved cabins.
Serco has been selected to continue the ferry service between the mainland and the islands for passengers and freight as part of a six-year £450 million deal.
Ministers will have the chance to extend the contract for an extra two years, and in the meantime have pledged to reduce fares for islanders and improve the service.
Islands Minister Paul Wheelhouse said the contract would help boost the economy of Orkney and Shetland.
From January, islanders will be eligible for a 20% year-round discount on cabin fares on the Aberdeen-Kirkwall-Lerwick routes, and a three-year fares freeze will be implemented.
Ten cabins will also be upgraded to "premium" class, while terminal facilities at Hatston will be improved.
Mr Wheelhouse said: ""We are acutely aware of the particular seasonal and time-sensitive challenges faced by key industries on Orkney and Shetland.
"The new contract includes the flexibility to allow timetabled freight and ferry services to be amended to better reflect changes in demand across the year and from sector to sector.
"We want to support the key areas of tourism, fishing, food and drink, aquaculture and farming and help Orkney and Shetland's economies to thrive. These new arrangements will help support that."
Serco managing director for transport, John Whitehurst, said the number of passengers using the service has risen 18% since 2017.
He added: "We see this trend continuing so it is important for us to provide the best service to passengers."
Liberal Democrat Orkney MSP Liam McArthur welcomed the fares freeze, but claimed it was less than promised previously.
He added: "The reductions in fares and cabin costs on the Aberdeen routes are also a move in the right direction, though they fall short of what was promised by ministers last year."
And union bosses claimed the award was a "retrograde step" that would hit the taxpayer.
RMT union general secretary Mick Cash said: "This is a retrograde step and a disgraceful sell-out of passengers, workers and taxpayers interests in favour of Serco – a failing empire of private profiteering that is dismantling the NHS, profiting from asylum seekers and defrauding the taxpayer.
"This decision is a political handbrake on the move toward the publicly-owned and operated Scottish ferries network that RMT will continue to campaign for, in the interests of our members and the communities they are a part of."
Highlands and islands Green MSP John Finnie added: "My constituents in Orkney and Shetland deserve a ferry service that is run exclusively in the interest of island communities, but instead the Scottish Government's proposal will see a service run exclusively in the interest of private shareholders."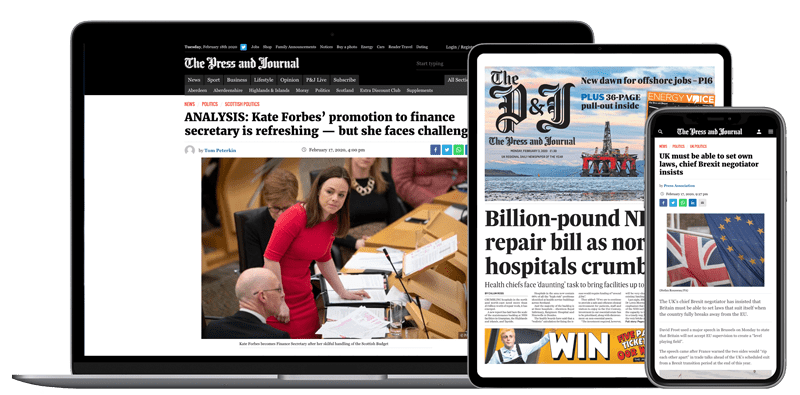 Help support quality local journalism … become a digital subscriber to The Press and Journal
For as little as £5.99 a month you can access all of our content, including Premium articles.
Subscribe