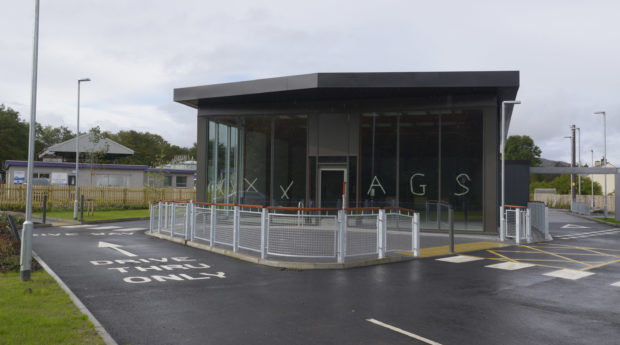 A question mark has emerged over the opening of a new chain restaurant in Fort William.
Locals looking forward to Kentucky Fried Chicken (KFC) opening on their doorstep by the end of the summer have been left in the dark after work on the building ground to a halt.
While the landscaping, right down to the flower beds, has been completed at the site at North Road, no equipment or furniture appears to have been moved into the building. And no action has been seen at the previously busy project for around four weeks.
The KFC outlet, on the A82 Glasgow to Inverness road, has planning permission for a drive through, restaurant and take away. It is situated next to a nearby Costa Coffee drive through and cafe.
Developers have been working on the plan for the business for more than five years and earlier this summer began recruiting for staff – with salaries of up to £26,000 for working in the branch in the Lochaber town.
But posters which appeared on the walls of the building advertising jobs at the outlet have since been taken down.
KFC was contacted and asked if they still intended to open the restaurant and if so, when. A spokeswoman said there would be no statement at this time.
Alex Farqhar, chairman of Fort William Community Council, said: "It is very disappointing seeing a building with all the landscaping complete, yet there is no equipment or no furniture inside. Work has been stopped for almost a month.
"I think there is some sort of delay. These building projects are normally timetabled. To see a building lying empty with no work being done for four weeks when they could be up and running and earning money is really disappointing.
"There were signs on the building inviting people to apply for jobs but they were taken down a few months ago.
"People have been looking forward to it opening. Where it is, outside of town by a drive-through Costa, at the end of the West Highland Way and next to Ben Nevis, the passing trade would be absolutely phenomenal.
"I know how successful MacDonalds is in Fort William and have no reason to think a KFC wouldn't be the same."
Local Councillor Andrew Baxter said: "Plans to develop this site have been a long time in the making. The building is almost finished and people will be waiting to see it operational. Anything new to the town is always welcome."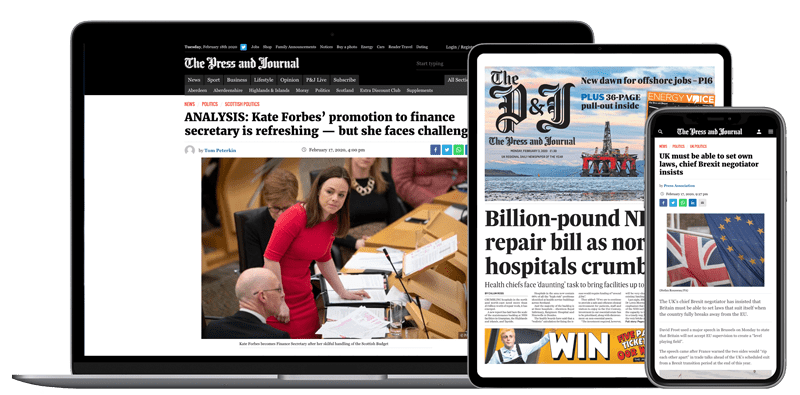 Help support quality local journalism … become a digital subscriber to The Press and Journal
For as little as £5.99 a month you can access all of our content, including Premium articles.
Subscribe