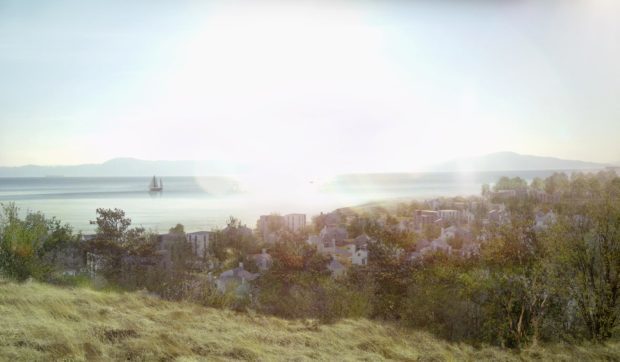 Details of plans for a new school, hotel, pub, shops and houses for a Highland town due to triple in size are being revealed.
Link Housing is currently building 300 affordable houses at Dunbeg on the outskirts of Oban.
But it has plans to continue the development with 300 more homes plus a new roundabout connecting the village with the A85 Oban to Perth trunk road.
The housing association is starting its pre-planning application consultation with two public events inviting discussion with the local community.
The application will be for a development of mixed uses including retail (food and non-food); financial, professional and other services; food and drink; business; hotel; assembly and leisure; public house; takeaways; roads and parking; new roundabout; and site for new primary school.
Link's director of development and asset Management, Colin Culross, said: "This phase of the Dunbeg development will ensure another key part of the approved masterplan can be delivered, bringing significant new and additional amenities to the community of Dunbeg.
"This will bring diverse employment opportunities to the area, providing new jobs not only in construction but also the retail sector.
"A significant element of delivery will be ensuring the infrastructure supports not only the immediate construction but help relieve the impact of traffic, especially with the introduction of the new roundabout on the A85.
"At least 50% of the new homes are intended to be affordable housing for sale and mid-market rent, with the potential for student housing.
"Retirement housing will also be incorporated as will private housing for sale although a defined mix has not been determined at this early stage.
"It is expected, following the pre-application process, full planning proposals will be developed in the spring."
Sean MacIntyre, chairman of Dunbeg Community Council, said: "I think it is fantastic. The community council welcomes anything that will benefit the local area and brings in a wide range of jobs. It is basically going to double then triple the population.
"The residents of Dunbeg are not against the new houses being built, they want the infrastructure in place to support them.
"One of the main things people want is a roundabout on the A85 to ease congestion at the entrance to the village – which will only increase in the future.
"The news about the school is also fantastic, we have always said that a bigger school will be needed to cope with the increase of households.
"I would urge people in Dunbeg to go along to these public meetings to find out more and have their say."
The events will each be held in Dunbeg Primary School or November 14 and December 5 from 4.15pm until 8pm.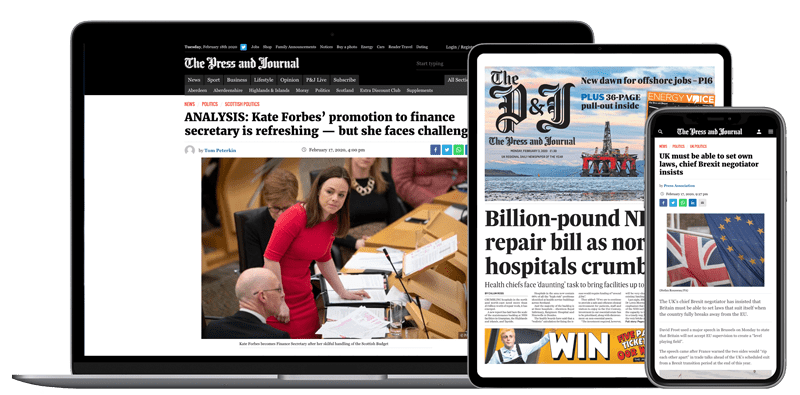 Help support quality local journalism … become a digital subscriber to The Press and Journal
For as little as £5.99 a month you can access all of our content, including Premium articles.
Subscribe