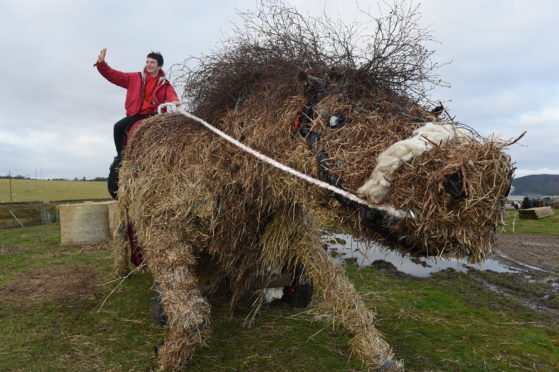 As a horse-mad teenager who has achieved a shot as his dream to be a jockey, it seemed the obvious way to say thank you to his friends back home.
Reece Macleod secured a place at the prestigious British Racing School through the Employability Awards scheme.
And now, having successfully graduated, the former Dornoch Academy student is preparing for a two-year paid placement with a Yorkshire trainer.
As a gesture of thanks to all those who supported him, the young teenager has now created a unique life-size model horse made entirely out of hay.
Reece said: "I've always been passionate about horses, just like everyone else in my family, and joining the course was a dream come true for me.
"I wanted to thank everyone who made it possible for me to go to the British Racing School and decided I'd do this by building a life-size model of a racehorse out of hay, with my colours on it."
He added: "Going through the Employability Award when I was at Dornoch Academy really helped me get on this path, supporting me through the process to prepare my CV and then to make an application to the course."
Neil Hampton, general manager at Royal Dornoch, said he was "delighted" with what the youngster has managed to achieve.
He said: "Reece is well known to the local community and recognised everywhere he goes, usually because he would be with one of his horses or ponies. We were approached by the school to help support Reece with a grant from the Community Fund and it was a very easy decision for the panel.
"We are very pleased to have been able to support Reece to follow his passion by taking up the place at the British Racing School."
The Employability Award, led by the Sutherland Community Partnership, offers an introduction to the world of work for young people, as well as obtaining a multitude of skills and attributes to help them make a successful move in the job market.
Chief Inspector Jamie Wilson, chair of Sutherland Community Partnership, added: "Reece's story, and those of others like him, underlines the value of the Employability Award programme we have introduced for young people in Sutherland. I wish Reece all the best in pursuing his chosen career."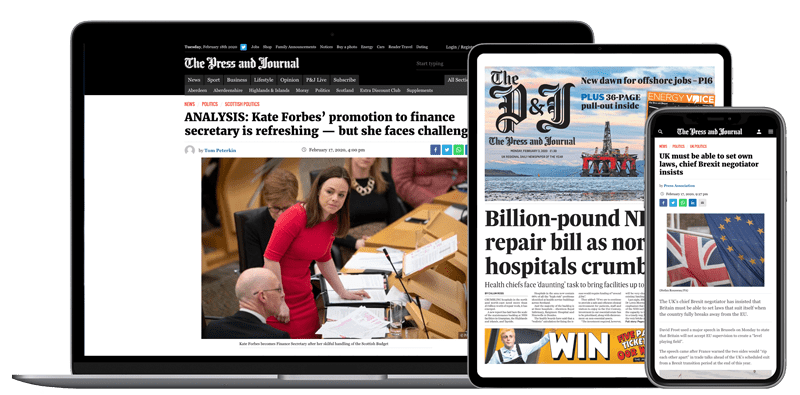 Help support quality local journalism … become a digital subscriber to The Press and Journal
For as little as £5.99 a month you can access all of our content, including Premium articles.
Subscribe