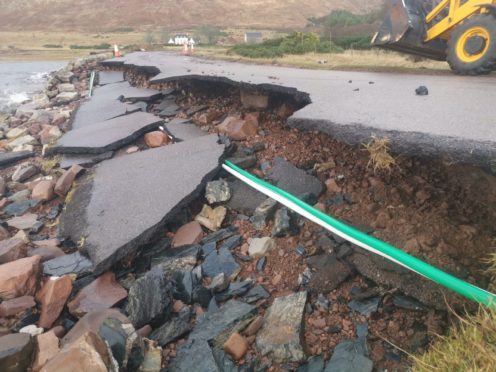 Highland councillors are asking the Scottish Government for extra cash to improve its road network in the wake of extensive damage caused by Storm Brendan.
Flooding, wind and ice has caused damage to roads, paths, car parks and walls in a number of areas including Applecross, Lochaber, Caithness and Sutherland.
The stormy weather followed two significant landslides which closed roads in south Skye and Raasay, temporarily cutting off communities and costing thousands in debris clearances and road repairs.
Highland Council deputy leader Alasdair Christie said the local authority wants to invest more in roads and needs the Scottish Government to recognise the effect climate change will have on its huge network.
He said: "Our entire roads network is vital to our rural communities and lifeline services.
"Every penny invested in maintaining this critical network also helps to support our tourism and business economy as well as improve connectivity for everyone in the Highlands.
"It would cost many millions to get the roads across our entire network into top condition. It is therefore vital that the Scottish Government recognises the real impact of climate change in the Highlands and the need for this investment when setting its budget next month."
Highland Council has the longest road network in the UK with 4,000 miles of local roads, 1,000 miles of footpaths and 1,400 bridges spanning a region covering one-third of Scotland.
The local authority's budget leader Alister Mackinnon added: "Flooding and freeze-thaw conditions, which we have seen in recent days, cause immense damage to road surfaces and this adds to the already immense maintenance costs of our infrastructure.
"Climate change will only increase the impact of weather damage creating an additional burden on our resources."
The Scottish Government has been approached to comment.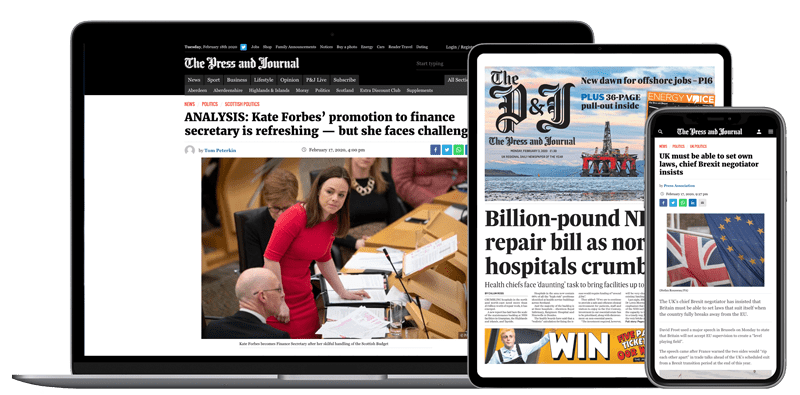 Help support quality local journalism … become a digital subscriber to The Press and Journal
For as little as £5.99 a month you can access all of our content, including Premium articles.
Subscribe