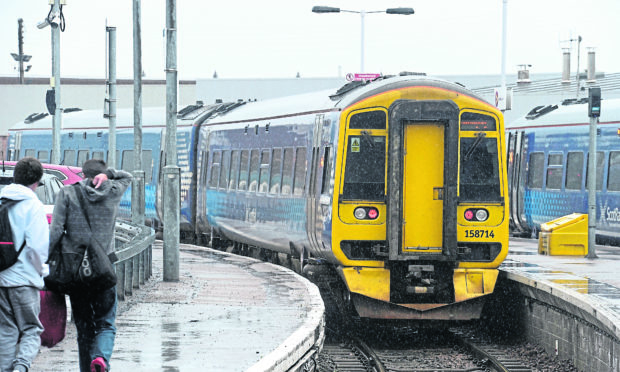 Experts have recommended a task force be created in bid to deliver "long overdue" investment in the Inverness to Perth rail service.
The recommendation has been made by specialist consultants Systra, who were commissioned by Hitrans to explore the issues.
They suggest a task force could help drive forward "a more attractive, faster and sustainable service" that is able to compete with road travel on the A9, which in contrast is already in line for a £3 billion upgrade.
According to Hitrans, average journey times between Inverness and Edinburgh and Glasgow have not improved as intended since 2006, when a sub-three hour journey time between the destinations was announced as part of Scotland's Railways report.
While Hitrans accepts services are operating between Inverness and Perth more frequently, the regional transport partnership has said a nine-year-old plan to introduce a two-hour journey time between the two cities has clearly not been achieved.
It's hoped significant investment in the rail network will deliver the opportunity to "decarbonise Scotland's transport network" as well as bringing wider economic benefits through enhanced rail connectivity for businesses and the people of the Highlands and Islands.
Hitrans have said the lack of progress on promised upgrades to the rail services on the Highland Main Line was "regrettable" and a result of  "a combination of circumstances".
But opportunities are said to be emerging to address the journey time and connectivity issues previous investment packages have failed to resolve.
Highlands and Islands Labour MSP, Rhoda Grant, said there was no doubt that the Scottish Government had failed to invest in the Highland Main Line, a line she says has earned the label "snail rail".
"I feel Hitrans consultants have been very measured in their language in this report recommending a task force to look at this failure to invest," Mrs Grant said.
"It has been an appalling record of broken promises and lack of action by the Government.
"The failure to cut the journey time on the Highland Main Line has been a major disappointment for both me and for all those hardy rail and environmental campaigners in our region.
"Major capacity and speed improvements to this line and electrification before 2030 could cut freight and passenger journey times to around two hours and 45 minutes between Inverness and Edinburgh and Glasgow.
"That could certainly woo more drivers off the road."
Mrs Grant said she and her party would continue to call for public ownership of the railway to allow more investment in infrastructure.
A Transport Scotland spokesman said:"We are keen to engage with local communities and already hold regular meetings with regional transport partnerships for this purpose.
"As yet, we have not received a formal request from Hitrans to set up a task force to look at the Highland Mainline.
"The Scottish Government has invested £57 million on major projects on the Highland Mainline over the last five years to improve services and performance along the length of the route.
"The Strategic Transport Projects Review 2 is due to be finalised and published in 2021 and multiple stakeholders, including Hitrans, will have had the opportunity to provide input to the review."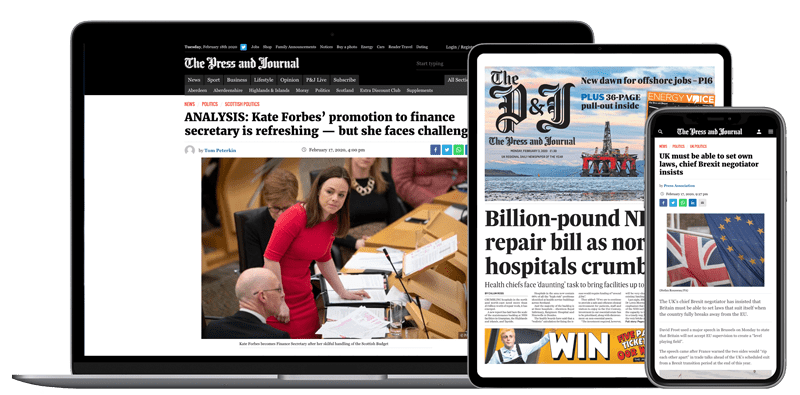 Help support quality local journalism … become a digital subscriber to The Press and Journal
For as little as £5.99 a month you can access all of our content, including Premium articles.
Subscribe