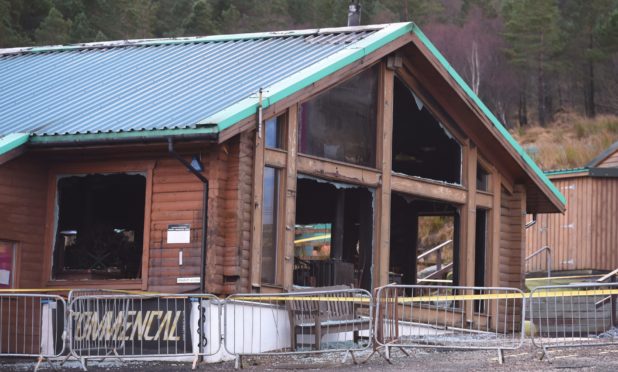 Officials at a popular Highland ski resort have started renovation work after a devastating fire left the building in a state of ruin.
Glencoe Mountain Resort, which welcomes thousands of visitors to its slopes every year, suffered a major blow during the festive period after a fire ripped through the property on Christmas Day.
The base station was devastated following the blaze, which resulted in burnt-out walls, scorched pool tables and tarnished furniture.
However, three months after the incident, officials are working to restore what was lost by erecting temporary cabins in the grounds to provide necessary amenities to visitors.
The portacabin buildings will be used as the cafe, kitchen and stores for the resort in addition to providing adequate toilets and office accommodation.
The resort's managing director, Andy Meldrum, said the amenities will enable them to 'operate their accommodation and chairlift' in the coming year.
He added: "Most of our visitors in the summer are West Highland Way walkers and, if they come to us and there is no cafe, there is nowhere else for them to go.
"The nearest hotel is the Kingshouse, which is one and a quarter miles away, and if they have already walked from Bridge of Orchy or Tyndrum, they are not going to want to walk any further.
"Certainly, for our summer visitors and our ski visitors, it's incredibly important that we can get food and drink and facilities on site."
The temporary facilities were just a matter of days from being commissioned before the resort was forced to close in response to the coronavirus pandemic.
Centre bosses are now seeking permission from the Highland Council to facilitate the siting of these provisions for a period of approximately 18 months to cover the reconstruction of the resort's fire stricken facilities.
The works are estimated to begin next March, costing in excess of £1million.
Mr Meldrum admitted that the loss of these facilities had caused a huge strain on the popular resort during the winter season.
He said: "It has been pretty challenging and without the great staff we have got, we would have struggled this year.
"It has been a really bad ski season and, as soon as we got decent weather and good snow, we had to close [due to COVID-19].
"We often have challenges, but we seem to have been really hit with them this year."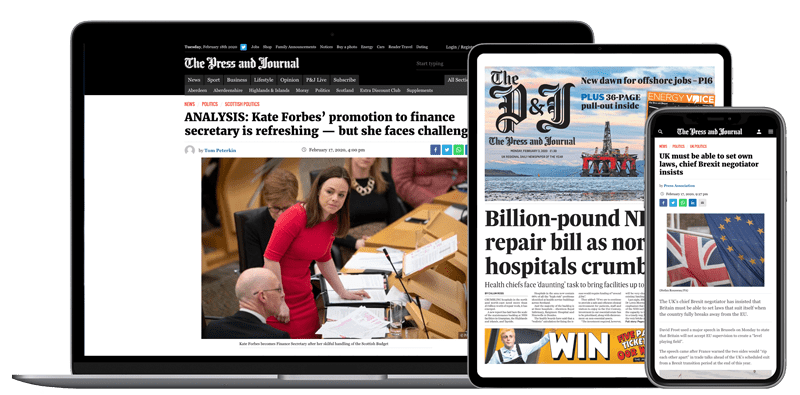 Help support quality local journalism … become a digital subscriber to The Press and Journal
For as little as £5.99 a month you can access all of our content, including Premium articles.
Subscribe