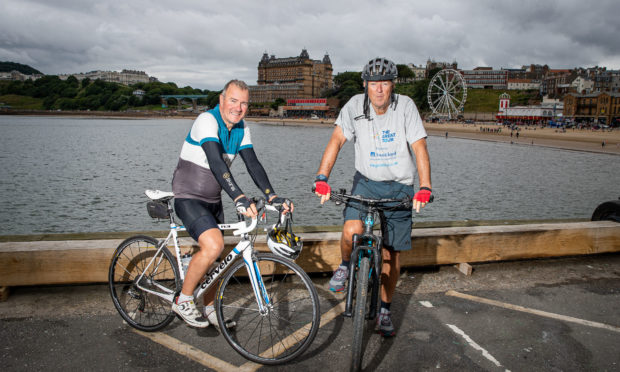 Cyclists aiming to tour the British coast will arrive in the north and north-east next week.
Hugh Roberts, managing director of Sweetspot – which created The Great Tour in 2010 and 2015 – and friend Robin Young decided to complete their own version of the challenge to fill the void left by the cancellation of mass cycling events as a result of coronavirus.
They set off on the Great Tour on July 4, leaving the Isle of Wight with the mission of covering 4,163 miles in 64 days.
This weekend, they will be joined by former Scottish pro-cyclist Pippa York as they make their way from Edinburgh to Ayr.
The trio will arrive in Aberdeen on July 21 before stopping in Fraserburgh and Lossiemouth prior to arrival in Inverness on July 24. The route then heads north on the North Coast 500 to Dornoch and Wick before taking in Scourie, Ullapool, Gairloch and Applecross.
The tour will then navigate across to Mallaig before reaching Oban on August 2 and departing towards Ayr where York will conclude her stint of the cycle on August 4.
Miss York, who will be raising money for Julia's House Children's Hospice in Dorset and Wiltshire,
She said: "The idea of promoting the Tour of Britain despite this year's cancellation the race is as much about involving local communities as it is performance.
"It's a social event so we won't be going fast.
"Already I've been touched by the generosity of people offering accommodation along the route and those intending to come out and ride or welcome us."
Donations towards the effort can be granted via www.justgiving.com/campaign/PhilippaYork