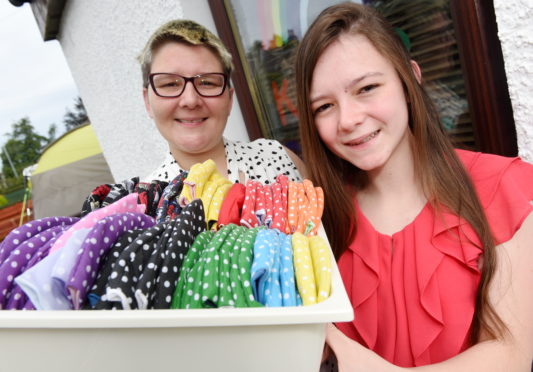 A Nairn woman is helping to run a nationwide operation delivering vital PPE to frontline services from her living room.
Clair Townsend is one of a group of people who set up Volunteer Riders UK, which coordinates the free delivery of personal protection equipment to a range of health centres, including hospitals and care homes.
What started as an idea to help during the pandemic has turned into a round-the-clock operation involving nearly 4,000 volunteer drivers, 12 volunteer transport coordinators as well as admin helpers, and Ms Townsend's 19-year-old daughter, Louise.
Since starting in April, the team has delivered nearly four million pieces of PPE and covered around 800,000 miles across the UK.
Ms Townsend, 39, who suffers from fibromyalgia, also makes face masks to World Health Organisation standard.
They are provided free to low-income families or given in return for a donation to charity.
She said: "We knew that during lockdown the postal service was struggling to get PPE from home makers to the frontline and a group of us came up with this idea.
"I wanted to do something rather than sitting back watching the pandemic take hold. I wanted to do my bit and give something back.
"It was just an idea and we thought it would be nice if it kicked off, and my, it did.
"It's gone wild, absolutely colossal, and it's now a huge team effort.
"I work from home with a mobile phone, a tablet, PC and laptop.
"There are three sewing machines going pretty much all day, every day. I normally start work at 5am and go through until 1am.
"It's pretty full on, but it has a real feelgood factor about it."
Clients who need equipment contact 'scrub hubs' who ask Volunteer Riders to arrange delivery.
The team then send out postcodes for the journey's start and finish and car drivers and biker riders offer to take on a leg of the journey.
The longest journey undertaken so far by the group was nearly 600 miles, from Nairn to Kent, in nine legs with two riders for each leg.
Ms Townsend started making face masks after seeing coverings on sale.
"I was saddened that a friend of mine did not have enough money to pay for masks and I saw people selling two layers of fabric for £5.
"I did some research and found out the best fabric to use and started making them.
"We ask for donations towards the cost and that goes to charity, but if a low-income family can't afford to buy masks they get them for free."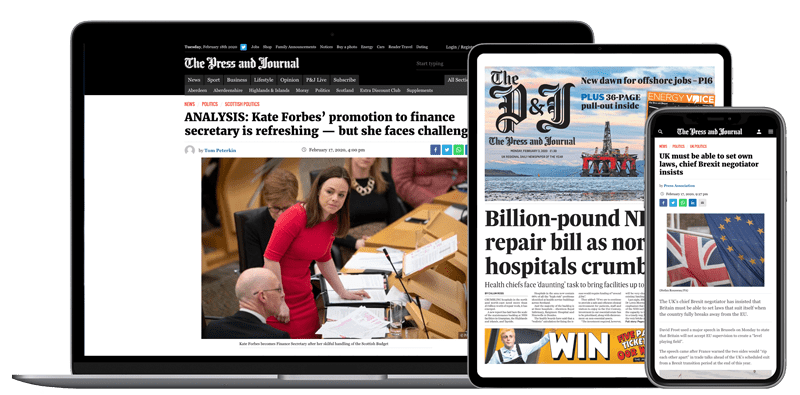 Help support quality local journalism … become a digital subscriber to The Press and Journal
For as little as £5.99 a month you can access all of our content, including Premium articles.
Subscribe