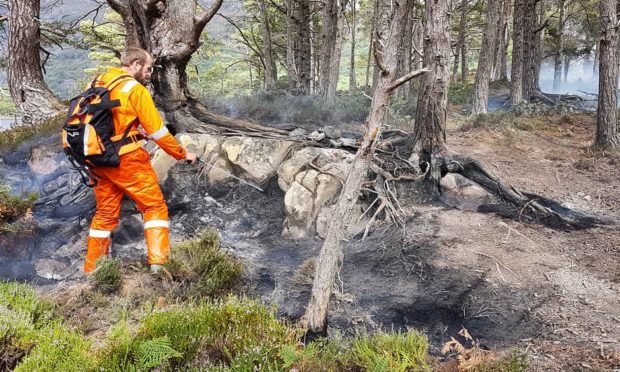 A camp fire is being blamed for starting a blaze that threatened an ancient woodland on an island nature reserve.
The fire was discovered on Friday on Eilean Eachainn in Wester Ross, part of the Beinn Eighe and Loch Maree Islands National Nature Reserve and a Site of Special Scientific Interest.
A quick response by reserve workers and fire fighters, who were ferried by boat from the mainland, helped stop the spread of the outbreak that scorched several native pine trees up to 400 years old.
A similar incident on the Rothiemurchas Estate on Saturday saw fire fighters extinguish a blaze under a granny pine at Coylumbridge.
In both potentially serious cases, it is thought the camp fires were not properly extinguished and re-ignited after smouldering for some time.
In a social media post about the Eilean Eachainn outbreak, nature reserve staff said: "This fire was started by a campfire with those responsible nowhere to be seen. In Scotland we are privileged to have great access rights, however with this comes responsibility."
Ian Sargent, a nature reserve manager with NatureScot, said: "I suspect someone thought they had extinguished it, but it burned down into peat. There was a strong breeze on Friday which probably raised that smouldering of the peat into a fire.
"People don't realise that having a fire on peat can be very dangerous. The Outdoor Access Code says not to have fires in forests, woods or peat and this case was in both woodland and peaty soil. Having a camp fire on Loch Maree Islands is not really appropriate.
"Ground vegetation, heather and scrub were burned and the trunks of several trees were scorched where fire was burning beneath them and it's possible the trees will be killed."
He said there was potential for more damage: "We are grateful the fire service helped us put it out, and there was rain over the weekend that helped too as it could have spread right across the island.
The Rothiemurchas incident was described by the estate as a "close call".  A social media post said: "It appears a camp fire was lit a few days ago under one of the Granny Pines near Coylumbridge.
"The campers probably thought the site was safe when they left, but evidently the fire continued to smoulder amongst the tree roots before flaring up in the wind causing this potentially serious incident."
The estate said the fire was extinguished quickly but there was still significant damage. It added: "Please take heed – this is the reason why fires are not permitted in forested areas.  The risk is just too high."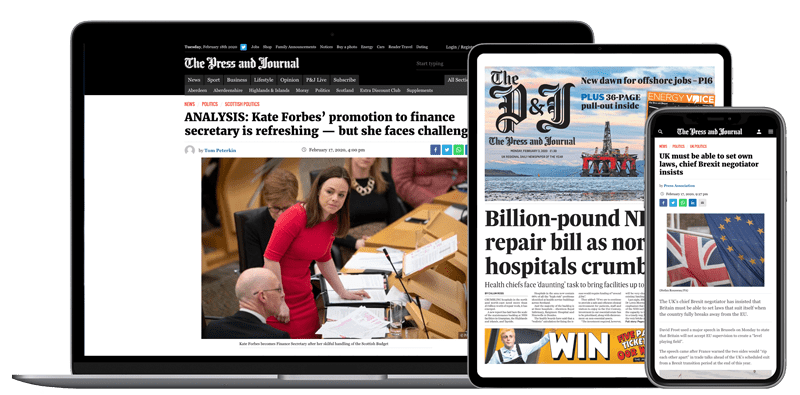 Help support quality local journalism … become a digital subscriber to The Press and Journal
For as little as £5.99 a month you can access all of our content, including Premium articles.
Subscribe