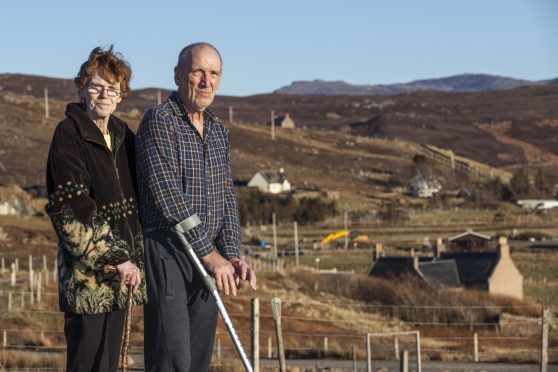 A nationwide cancer charity has revealed how it has helped tens of thousands of cancer patients claim £285million in benefits.
Although it is not the most immediate concern when someone is diagnosed with cancer, many people cannot work and face increased costs if they are hit with the disease.
Macmillan Cancer Support has helped 112,000 cancer patients and their carers claim government benefits, grants and supported them to deal with debts.
The huge figure – well over a quarter of a billion – equates to a financial gain of £2500 for each person helped by the 22 Macmillan services across the country.
Macmillan set up its first benefits advice service in 2003 after research found cancer patients were missing out on millions of pounds because they had no idea how to claim – despite evidence that showed money was the second biggest worry for cancer patients after pain.
This was followed by research in 2013 that found 80% of cancer patients in Scotland were £420 a month worse off after diagnosis.
Macmillan's head in Scotland, Janice Preston, said: "Cancer can have a hugely negative impact on someone's finances. Often they are forced to give up work while facing increased costs like travel to hospital.
"Many patients will never have claimed benefits before and trying to navigate the system and fill in long complex forms while dealing with the physical and emotional problems cancer brings can be very difficult.
"We are proud that the services pioneered by Macmillan have been able to help so many people. Demand is only likely to increase as a result of benefits cuts and changes."
Despite the huge reach of the services, Macmillan says there is still work to be done to make sure everyone gets help.
Janice added: "Some people are still slipping through the cracks and are missing out on benefits they desperately need simply because they don't know help is available.
"The cancer plan published by the Scottish Government last week promises every cancer patient will be offered a holistic needs assessment, which includes an assessment of their financial needs.
"This is great news. We want every political party in Scotland pledge that if they get into power after the May elections they will follow through on this promise as a matter of urgency."
CASE STUDY
When Ian McCauley was diagnosed with a rare cancer in October last year, it could not have come at a worse time for him and his wife Doreen, who was in hospital after breaking her hip.
The couple, from Laide of Reiff near Achiltibuie, assumed they would just have to muddle through with the support of their daughter Michelle.
However, their Macmillan nurse put them in touch with adviser Elaine Donnelly to help the couple apply for additional benefits.
Elaine applied for a Macmillan grant of £400 to cover the cost of a cooker and heating oil, and for assistance from the Electrical Industries Charity for additional heating oil.
She also arranged for Ian to get an Attendance Allowance and helped the couple with Carer's Allowance, Pension Credit and Council Tax.
Mrs McCauley, 68, said: "Because he was so ill, Ian was feeling the cold terribly. The extra oil meant when the weather was really bad and Ian was at his worst, we were able to put the heating on without having to worry about the cost."
Mr McCauley, 67, was diagnosed with bile duct cancer after being referred to hospital with a sore stomach and had to undergo extensive surgery to remove his bile duct, liver lobe, partial stomach, gall bladder and pancreas.
Mrs McCauley added: "We didn't know if Ian would survive the operation so there was all that trauma.
"Now he's been told there is no further treatment available and to come home and make the best of life.
"You need to be told there is help out there for you. A lot of people might think it's charity but it's not, it's a gift. It's a charity that's there to help you at a time when you don't know if you're coming or going.
"Elaine has been tremendous. If I need anything I just phone her and she leads me through what I have to do."