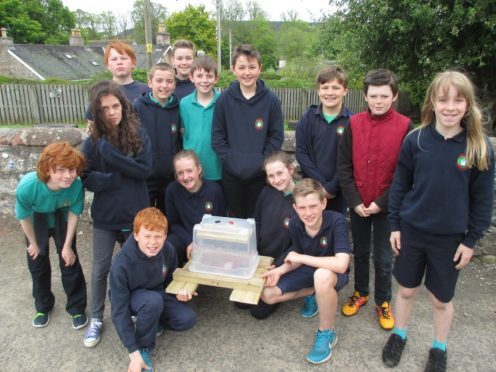 Pupils at a Highland school are in the running for a prestigious award after creating their own renewable energy device.
The team at Munlochy Primary on the Black Isle have made the final of the Junior Saltire Award after designing and building their own floating Wave Energy Converter, using wave power to create electricity.
The pupils will now get their chance to put their design through its paces when they test their gadgets on June 9 at the University of Edinburgh's FloWave Ocean Energy Research Facility – the world's most sophisticated ocean simulator which can recreate multi-directional waves and fast tidal flows.
Munlochy Primary Principal Teacher Ben Sharp said: "The whole class were very excited to find out they had reached the final with their wave energy generator.
"A lot of hard work went into several designs, so having one be successful is a great achievement. For such a small school, the children are very happy to have made such a big splash."
More than 600 pupils from around Scotland took part in the competition, which is funded by the Scottish Government and delivered by the Scottish Council for Development and Industry (SCDI) in partnership with Skills Development Scotland (SDS).
Diane Hill, Energy Partnership Manager at SDS, said: "There are new developments all the time in the world of marine renewables, making it an exciting sector to work in with good career prospects.
"School pupils of all ages are aware of how important it is to develop new technologies offering sustainable sources of power, and the Junior Saltire Award offers a real insight into this industry."
The competition is split into primary and secondary age groups, with teams of four having to submit an initial design brief followed by evidence of their finished model.
Millburn Academy in Inverness is also competing in the final of the secondary age group.
The winning teams will be announced at the Celebration of Engineering and Science at the Glasgow Science Centre on June 10.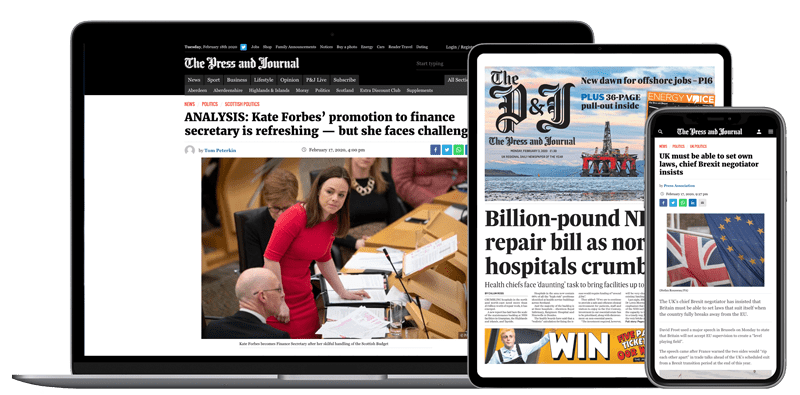 Help support quality local journalism … become a digital subscriber to The Press and Journal
For as little as £5.99 a month you can access all of our content, including Premium articles.
Subscribe