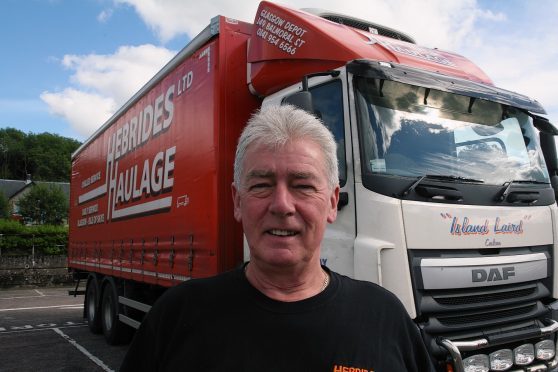 A Highland lorry driver who rescued a woman after her car skidded off the A82 and plunged 20ft down an embankment yesterday insisted he was not a hero.
Dougie Mackinnon, 58, of Dornie, who drives for Hebrides Haulage, said he had previously stopped to help people involved in accidents on the Inverness to Glasgow road.
And he did not hesitate when he saw the hazard lights on Mags Stewart's car flashing in the dark near Corran Ferry on Tuesday night.
The 28-year-old had been trapped in the overturned car, hanging by her seat belt and unable to summon help as her mobile phone was dead for almost an hour.
But Mr Mackinnon insisted he just did what any decent person would do.
He said: "She was stuck in the car, which was hanging upside down over the bank.
"It must have been terrifying for her.
"She was very lucky that she wasn't seriously hurt.
"When a car is lying on its roof like that you don't know what's going to happen."
"I don't consider I saved her. I just helped somebody in distress.
The good Samaritan then drove Ms Stewart into Fort William before returning to the A82 to continue his drive from Dornie to Glasgow.
He added that he would love to take the transport minister for a drive along the A82 in his lorry so he could see the state of the road for himself.
Ms Stewart yesterday (Friday) said: "As far as I'm concerned he saved me.
"I'm very glad he came along when he did."