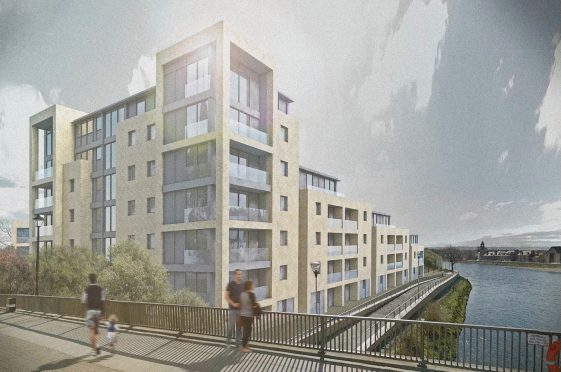 Work is to begin within days on new flats at a prominent Inverness city centre which has lain derelict for years.
Tulloch Homes is due to begin site investigations as the first phase of work on their £12million apartment development at Glebe Street, overlooking the River Ness.
Approval for the 60-apartment project was granted by a planning committee in January this year.
The site was formerly the home of the Highland capital's swimming baths but it has lain empty since the baths closed and was demolished 17 years ago.
It was most recently used as a storage yard for the firm which built the flood defence scheme.
A spokesman for Tulloch Homes said work could start in the next few days.
He said:"The site investigations will be the start of what is a highly attractive development in a former derelict site.
"It will enhance the riverside as well as meeting what our research shows as strong demand for accommodation of this type with easy access to the shops and facilities of the city centre.
"We have been liaising with council officials and the design panel team for some months now and good progress is being made.
"It is anticipated that 60 construction jobs will be created for the 18 month build period."
The site investigations on the Glebe Street site will mean the permanent closure of an area used locally for access and parking.
The plans were narrowly approved by a single vote by a council planning committee, with some councillors raising serious concerns about the design.
The building is a distinctive tapered design ranging from seven storeys to three.
Inverness Central councillor Richard Laird gave his backing to the project, welcoming development on the long derelict site.
But Councillor Bill Lobban said it looked as "though someone got a new Lego set for Christmas".
The plans were passed seven votes to six.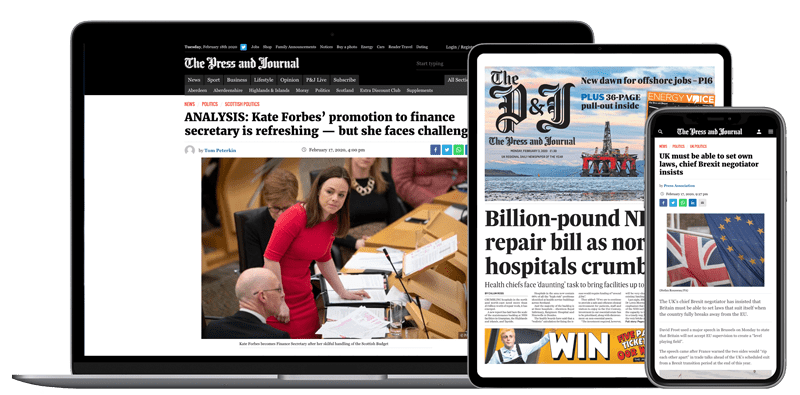 Help support quality local journalism … become a digital subscriber to The Press and Journal
For as little as £5.99 a month you can access all of our content, including Premium articles.
Subscribe