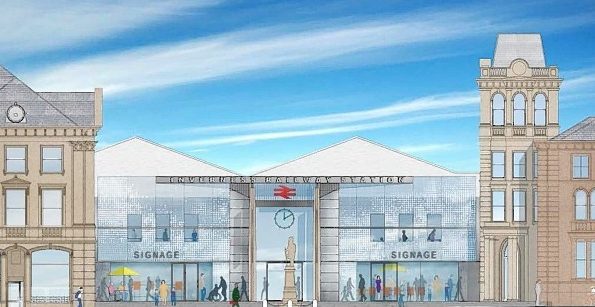 A major upgrade of Inverness railway station is on track for completion next year.
The ScotRail Alliance has appointed a design team to the £6million project – with construction tenders to be let in the autumn.
The work will focus on creating a "more dominant" frontage onto Academy Street and improving shopping options available on the station concourse.
The entrances and links with the bus station and Falcon Square will also be upgraded.
Glasgow-based engineering consultants Mott Macdonald has been appointed to lead design work on the project.
The ScotRail Alliance's project lead Peter O'Connell said: "We look forward to working with Mott Macdonald and to seeing the designs for the redevelopment. Inverness is ready for a railway station that matches the dynamic and forward-looking development of the cityscape.
"Close collaboration with Highland Council and (transport partnership) Hitrans and working with our immediate neighbours at the station, will deliver the best possible improvements to facilities and services in and around Inverness station."
The project is preparing to make an application for increased funding from Inverness Townscape Heritage Fund, which is leading redevelopment work in the Academy Street area.
Provost of Inverness Helen Carmichael said: "We warmly welcome the start of the design phase of the Inverness Rail Station Improvement project. This is the opportunity to transform the station and its surroundings so they are far safer and more accessible, as well as more attractive to commuters and tourists wishing to continue their journey, on foot or by bike, when they arrive in Inverness.
The completion of the project will coincide with the arrival of the high speed train fleet which will bring shorter journey times between the Highlands and the central belt.
Inverness MSP and Scottish Government Cabinet Secretary for Rural Economy and Connectivity, Fergus Ewing said:
"I am delighted that the eagerly anticipated transformation of Inverness Station has moved one step closer with the announcement that the project has now entered its design phase.
"The project will deliver on one of ScotRail`s franchise commitments. Inverness Station has already benefited from almost £2million of funding from the Scottish Government's Scottish Stations Fund which is delivering targeted investment in our existing and new railway stations, thereby improving access to the railway network for people and communities across the country."