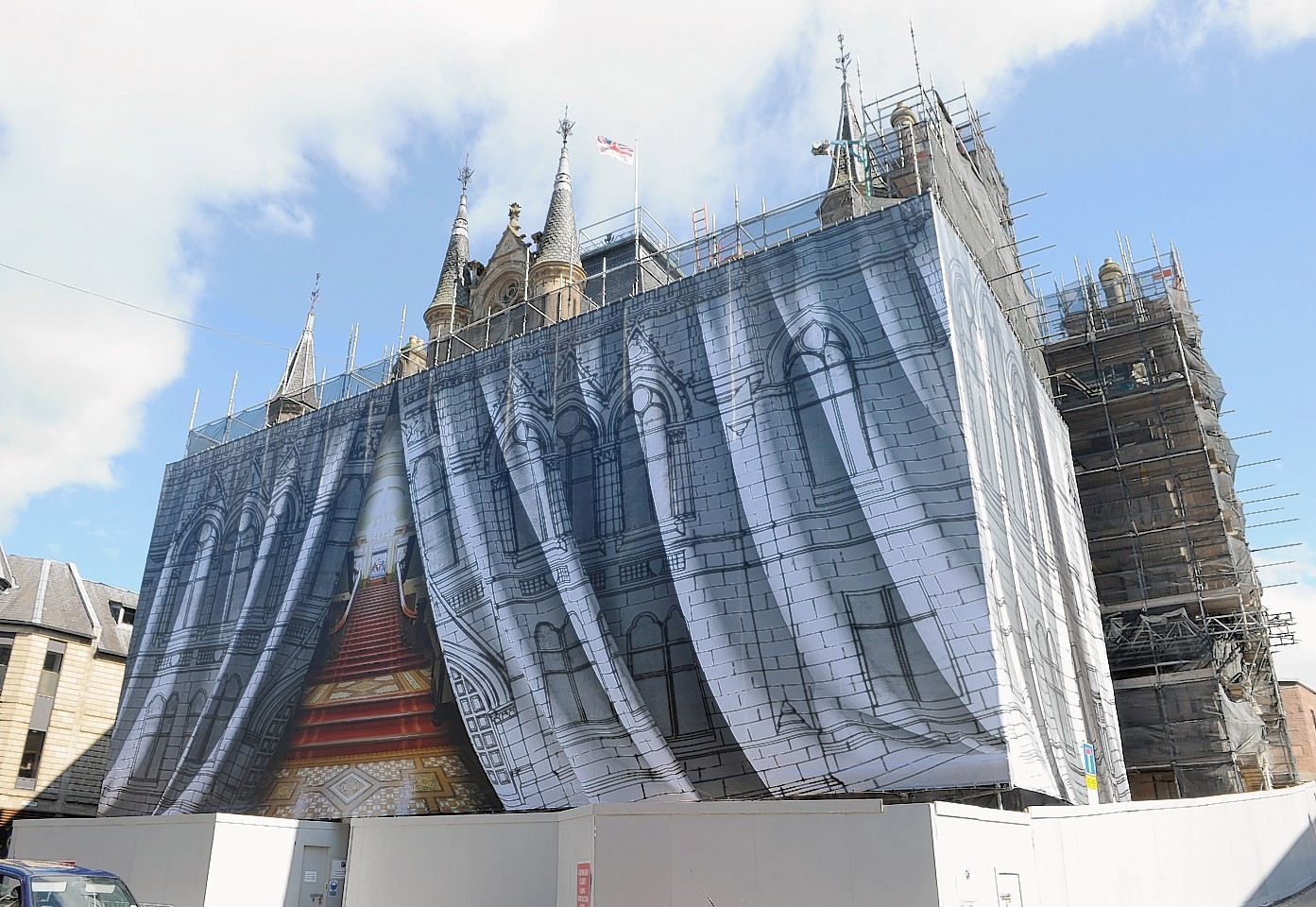 The newly-gleaming exterior of the historic Town House in Inverness is expected to be unveiled to the public by August.
The category A-listed building has been shrouded in a specially-designed wrap for almost two years as it undergoes a £4.2million revamp.
A glimpse of the way it will look when completed was revealed last summer when the scaffolding was taken down from the west side of the 1882-built civic centre.
Now local authority officials are preparing for a grand unveiling of the renovated and restored landmark in the next few weeks.
A report to the council's Inverness Area Committee reveals that the second phase of the project – covering the remaining part of the front of the building and the Castle Street elevation – is "due for completion in August".
Councillors will also be asked to give the go-ahead for the third and final phase of the work, covering the rear of the main building and connected buildings, at a cost of £2.3million.
Committee members will also be asked to proceed with £150,000 plans to instal external "architectural lighting" to showcase the Town House, as well as a £195,000 internal re-decoration, including refurbishment of chandeliers and internal lights.
The final bill for the first two phases of the external work is now expected to be £3.7million, with remaining work on the rear of the main building to cost £200,000, meaning the overall cost will be £300,000 below its £4.2million budget.
After grants from Historic Environment Scotland are subtracted, the Inverness Common Good Fund will have paid £3.1million for the work, which is £900,000 under the original allocation.
Once the other buildings are completed, the total bill for the entire project is expected to be around £5.4million.
In a report to councillors, Principal Project Manager Jason Kelman said: "The proposed investment of £2.3million for the Town House phase three to repair the fabric of the remaining sections will bring this building back to a good standard and alleviate safety concerns to the general public.
"It is estimated that these works will give the Town House a further 100 years life span."
On the internal work and lighting, he said: "The proposed investment of £345,000 for the external and internal lighting will bring the lighting up to modern day standards using LED technology.
"The last re-decoration of the hall was undertaken about 30 years ago and with the art work all in storage now is the ideal time to undertake another re-decoration."