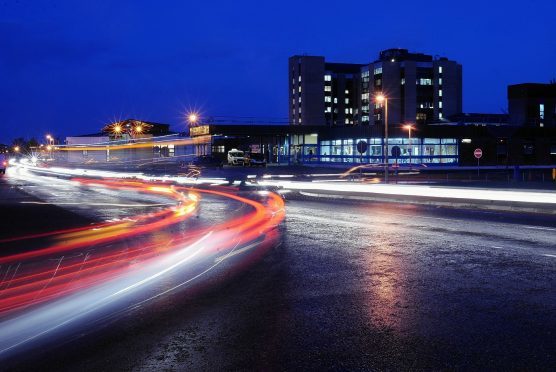 Ten thousand outpatient visits were made to Raigmore Hospital in Inverness last year by people living more than 100 miles away in Caithness.
The figure, based on recent analysis by NHS Highland, equates to a total distance traveled of nearly 100 circumferences of the Earth, and about 27 visits a day.
A NHS Highland spokesman admitted the number is "not satisfactory," stressing they will start "focused work" in Caithness using more video conferencing and telephone consultations – but ruled out employing more consultants or nurses.
He stressed many people are travelling for specialist outpatient appointments which have never been based in Caithness such as orthopaedics, urology or neurology.
But the new figure has further outraged campaigners who fear Wick's Town and County Hospital – which provides palliative care and inpatient beds – could close by Christmas, as part of a review of inpatient beds also including Caithness General Hospital in Wick and Dunbar Hospital in Thurso.
The local health authority insists no decisions will be made until after a public consultation in November.
Last night, Caithness Health and Action Team (Chat) co-vice chairman professor Iain Baikie, said: "Forcing Caithnessians to travel nearly 100 times around the Earth each year for their basic health needs is not justifiable on any sensible terms."
He also claimed this means a loss in working hours of "tens of thousands" and suggested a "sensible solution" would be to have consultants regularly attend Caithness General on a four to six week rota.
Thurso resident Peter Todd said he spent a year travelling every Tuesday to Raigmore for outpatient consultations after he broke his leg in three places.
The 35-year-old offshore worker added: "It had a huge impact on my work with taking days off and it affected me financially. And in the depths of winter I was regularly late because of the weather, and I don't drive so had to rely on public transport."
He said he could not understand why scans could not be done at Caithness General and then sent to Raigmore for analysis, adding: "NHS Highland don't recognise that people are having to travel 200 miles plus for a round trip and that it impacts on people's lives.
And Wick St Fergus Church Minister, John Nugent, said he recently spoke to a woman in "extreme physical distress" due to breathing difficulties who is travelling to Raigmore on an ongoing basis for her outpatient appointments.
He added: "To get down there, her daughter has to take her.
"There are many other vulnerable people who are having to make that kind of journey. It's not just highlighting the need for more consultants but also nursing staff."
Thurso-based Chat member Ron Gunn said he knew of people travelling south to receive "routine injections."
Local MSP Gail Ross said: "I am fully aware of the amount of out-patients traveling to Raigmore, often for minor, short appointments. Along with the other Caithness councillors we have impressed upon NHS Highland that they must make more appointments available locally and at Caithness General.
"As the elected representative I am working alongside my council colleagues and NHS Highland to try and find solutions."