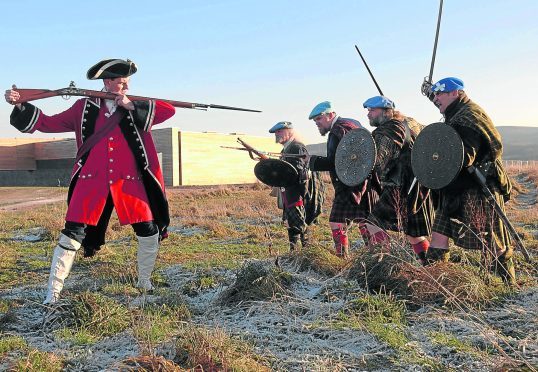 Activists against a Culloden Battlefield housing development vowed to stage a protest when they deliver a 72,000 signature petition at Highland Council next week.
The demonstration is timed to take place during Tuesday's meeting of the south planning committee, which is considering the proposals for a second time after turning them down in 2014.
It is the latest chapter in what is already a lengthy and bitter planning wrangle involving the local authority, the developers, the owner and activists.
The Group to Stop the Development at Culloden maintain that the development is actually on the site of the last pitched battle fought on mainland Britain.
That claim is disputed by the developer Kirkwood Homes and the owner David Sutherland, the former head of Tulloch Homes, who say it cannot be seen from the battlefield.
Highland councillor Ken Gowans has been a vocal opponent of the project and fought to have the application heard in public at the committee meeting.
He said: "This is not the Battle of Culloden – this is the Battle for Culloden. We must preserve the past for the future, it is a duty.
"The plans expose the vulnerability of the battlefield to development so we looked to develop a conservation area around the whole battlefield."
Mr Gowans added: "They cannot argue that it is not part of the battlefield – we can argue that with fact."
Kirkwood Homes did not respond to a request for comment.
Meanwhile, a prominent academic has raised concerns about the behaviour of some tourists at the battlefield since the site became the focal point of the Outlander TV series.
Tony Pollard, director of the centre for battlefield archaeology at Glasgow University, described some of the behaviour as "very disappointing".
Online searches have revealed that a number of visitors have had their photo taken while smiling near the graves, sometimes leaning on the stones.
The most popular gravesite for many tourists is the Clan Fraser headstone as the lead character in the Outlander series was named Jamie Fraser.