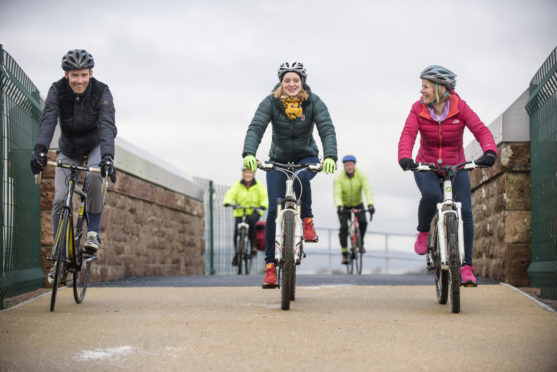 Highlands and Islands Enterprise (HIE) has awarded a contract that will see the design and construction of a new public transport bridge linking the Inverness Campus with the city's retail and business Park.
Wills Bros Civil Engineering Ltd has won the £1.96million project, with construction expected to begin by the end of this year.
Full completion is set for the summer of 2019.
Ruaraidh MacNeil, HIE's project director for Inverness Campus, said: "This is about improving access to and from Inverness Campus by extending the low-carbon travel options that have formed part of the development from the outset.
"It will provide better links between the retail and business park, the campus and other parts of the city, providing alternatives to car use by creating new public transport routes and encouraging active travel. The bridge will also provide the 'missing link' in east/west walking and cycle routes across the city.
"Thanks to the additional funding provided by the Scottish Government through Sustrans Scotland's Community Links scheme, we are now able to award this contract and look forward to having the bridge in place within the next year."
The overall cost of the project is £2.7million, with the additional £856,000 coming from the Scottish Government through the Sustans Scotland's Community Links programme.
Dave Keane, community links manager for Sustrans Scotland, said: "We are very excited to see the new campus bridge take its next step towards opening. The South Campus Bridge has had a really positive effect for people travelling to and from the campus, with more than 1,400 people using it every day. The new bridge will make it even easier for people to travel on foot or by bike."
Around 2000 pedestrians and cyclists a week use the existing Drumrosach Bridge linking Inverness Campus with the retail park.
Wills Bros director Jonathan Wills said: "We are delighted to be awarded this contract and very much look forward to completing the new bridge, which will have lasting community benefits for many years."
The Inverness Campus was opened by Deputy First Minister John Swinney in 2015 with the latest contract award cementing itself as another milestone for the development of the facility.