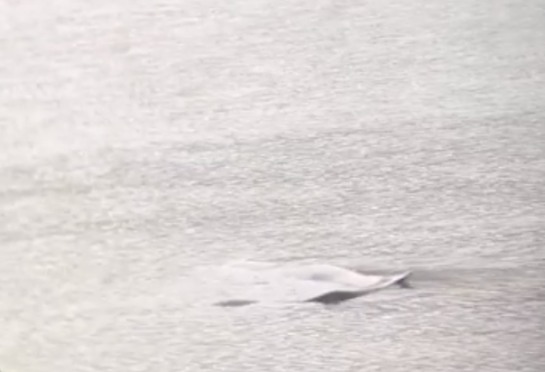 A whale has made its way deep into a Sutherland loch prompting fears it might stranded.
Locals alerted Shetland coastguard when they spotted the mammal, thought to be a young sperm whale, apparently in distress at the far end of the Loch Eriboll at Foulin Cottage near the River Polla.
Loch Eriboll is a sea loch, some 16km long.
Coastal rescue teams from Durness and Melness coastguards were dispatched to the scene yesterday afternoon to observe the whale alongside the Scottish SPCA and local BDMLR members, and the public were advised to keep clear of the scene to avoid distressing the animal further.
Edit – coastguard are here!Think the poor whale chose death 😔 if anyone knows anyone that deals which this sort of thing. It's currently still alive, but pretty sure it sick

Posted by Hazel Mackay on Wednesday, 2 January 2019
The consensus is that the stricken animal is a juvenile sperm whale around 9m long. Full grown sperm whales can reach 11m.
Local Hazel Mackay observed the scene.
She said: "It's about 100 yards off the road and seems to be stuck on its side.  It can only swim in small circles, also it seems to have a very red/pink tail."
With the tide rising in the afternoon and evening, fears the animal would strand were allayed for the time being.
Julia Cable of British Divers Marine Life Rescue (BDMLR) said the situation would be reviewed in the morning, but at present BDMLR had no plans to send a team to the site until a further briefing was received about its condition.