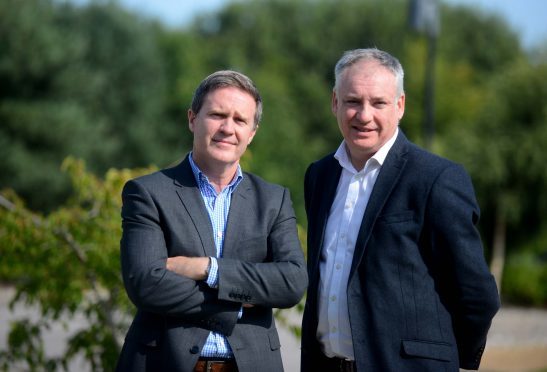 Moray MSP Richard Lochhead toured around an Elgin hospital on New Year's Day to help commemorate the 200th anniversary of the site.
Mr Lochhead visited Dr Gray's Hospital, which opened on January 1, 1819,  and stressed the importance of the medical facility to the region.
He said: "I was delighted to be able to tour Dr Gray's on New year's Day to thank all the staff for being there for the community over the festive period and to mark the fact that 200 years ago the hospital opened its doors for the first time and has served the community ever since.
"2019 is a very special year and it is important we take time to celebrate the contribution Dr Gray's has made to Moray and will continue to make for a very long time."
The Moray MSP was joined on his tour by general manager Alasdair Pattinson who thanked Mr Lochhead for making the effort to visit on such a special day.
He said: "Thank you Richard for your visit and for your continued support for Dr Gray's Hospital.
Hospital staff in Moray aim to help fund restoration of building to celebrate its 200th anniversary
"It was a pleasure to tour the hospital with you on this very special New Years Day and I'm looking forward to more constructive work together during 2019."
Numerous events will take place this year to highlight the memorable milestone of the historic site.