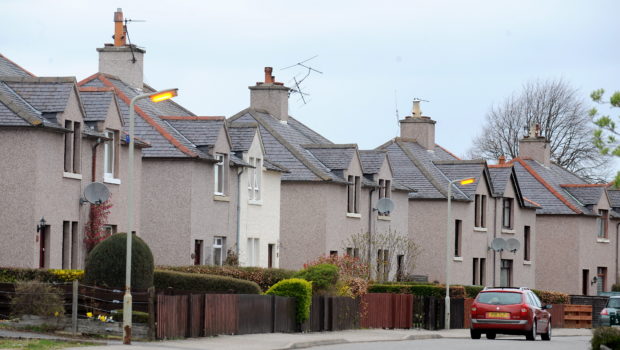 Residents of a north community have hit out after a major internet company used a picture of a crime scene to illustrate life in part of Inverness.
Search engine Google provides "knowledge panels" for all areas of the Highland capital, with most represented by a flattering picture of a local landmark, public building, or scenic view.
People in Dalneigh were dismayed to discover that Google represents them with a photograph of a police van at the scene of reports of a 2015 assault near the area's primary school.
---
>> Keep up to date with the latest news with The P&J newsletter
---
Councillor for Inverness Central, Richard Laird, has lived in Dalneigh his whole life. He said: "For a lot of people Google is their portal to the rest of the world. If people search for Dalneigh and the first thing they see is a police van then I don't think that gives a fair impression."
Google defended its use of the photograph, saying that it was selected automatically from "relevant and authoritative" sources.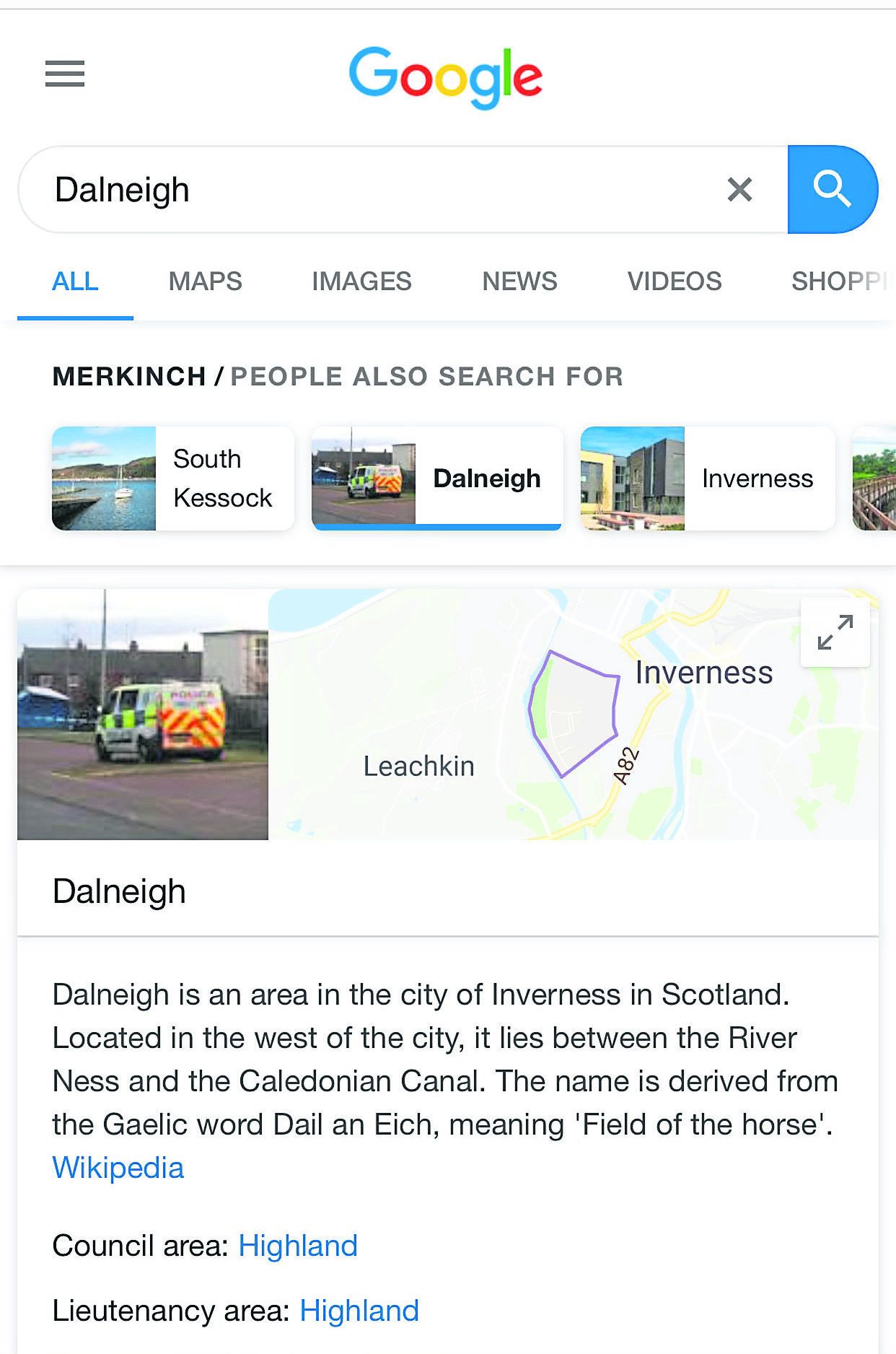 Historically, Dalneigh had acquired a reputation as one of the more troubled parts of Inverness – although residents insist that stigma is outdated.
Sandra Fraser, 50, a classroom assistant, said: "It's a nice community. Obviously there's an element that the police need to be involved with, but surely it's the same in every area? If everywhere else has got a nice picture and we've got a picture of the police then wouldn't that put anyone off?"
Jack Forbes, 21, who works as a shop assistant, said: "I don't see why a police van would represent Dalneigh. If people are looking up Dalneigh and they see a picture of a police van then they'd definitely think it's a bit of a rough area, but it's really not that bad."
Support worker Sandra Glavecka, 32, added: "It's quite a nice area to live in. Using a picture of a police van obviously gives people the wrong impression. I'm afraid it would influence people."
James Moffat, 39, a partsman in the motor trade who is currently unemployed, said: "You should never judge a place by a picture, but people are going to do that aren't they? They're going to think there must be a lot of trouble in Dalneigh."
Google declined to comment on the concerns. The search giant has since removed the picture of the police van.