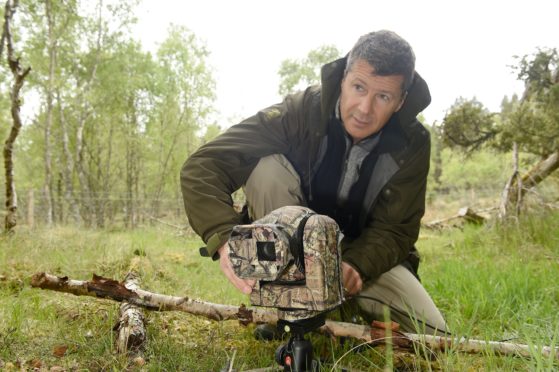 The BBC Springwatch team is installed in the Cairngorms ready for their first show tonight.
Broadcasting from Dell of Abernethy, the three week series follows on from Winterwatch, also filmed in the Cairngorms earlier this year.
The show aims to keep track of the species they filmed in the snow and dark as well as turn the spotlight on the "little guys" like the area's rare insects, says Springwatch producer Rosemary Edwards.
She said the presenters, Chris Packham, Michaela Strachan, Iolo Williams and the rest of the team are thrilled to be back and excited to reflect the changing seasons in the Cairngorms.
She said: "A lot of species are unique to the area, so we're hoping to see red squirrels, capercaillie, ptarmigan and black grouse, for example.
>> Keep up to date with the latest news with The P&J newsletter
"In winter we saw pine marten in specially built boxes, but they've dispersed now and we'll be trying to see where they've got to.
"It's nesting season so we'll be using nest cameras to see how birds are coping with the spring and how successful they are.
"These sites are monitored in shifts 24 hours a day so that we miss nothing."
Drones will be used to capture the spectacular landscape, and should add a new perspective, Ms Edwards said.
Satellite units will also beam in footage from Cornwall and Birmingham during the series.
She praised the efforts of local ecologists, including Badenoch and Strathspey Conservation Group, who are helping the team locate rare pine hover flies, Kentish glory moths and timberman beetles.
Tonight, the team will also launch the biggest Springwatch citizen science project ever attempted.
Working with the OU and the British Trust for Ornithology, Garden Watch asks people to survey the wildlife living in their gardens in the hope of helping scientists build a comprehensive report of exactly what lives on the nation's doorsteps.
Ms Edwards said: "It's likely that our gardens will become the nature reserves of the future.
"They're private spaces and no work on the whole ecology of our gardens had been down before, so we'll be asking people to look for everything from aphids to bigger mammals.
"We want to find out if gardens are sustainable and what we can do to make them better mini-nature reserves."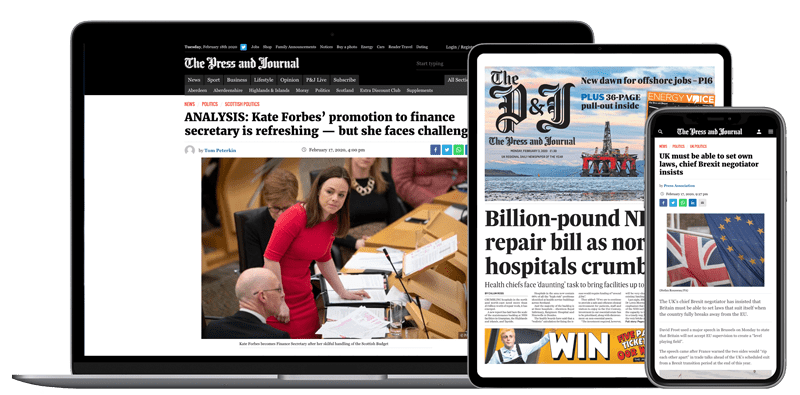 Help support quality local journalism … become a digital subscriber to The Press and Journal
For as little as £5.99 a month you can access all of our content, including Premium articles.
Subscribe