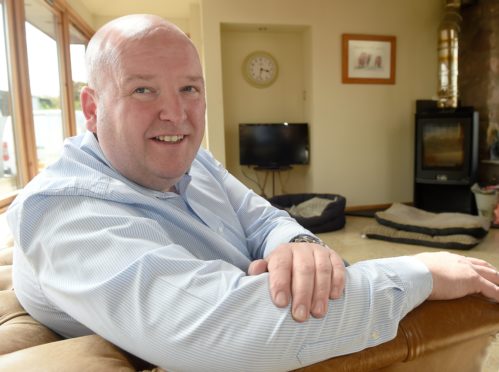 A well-known Inverness restaurateur has been made an MBE for his services to charity and terminally ill people in the Highlands and Islands.
Norman MacDonald, owner of Café 1 on Castle Street said the news came as a "complete and utter shock".
With his wife and two children Mia, 17, and Ruars, 13, Mr MacDonald has been supporting Highland Hospice for more than a decade.
Queen's Birthday Honours: Here are the nine people from the north of Scotland on the list
He started as a fundraiser for the hospice in 2005, became a board trustee in 2011, vice chairman in 2014, and has been chairman since 2016.
He said: "Unlike many people involved with the hospice our connection hasn't come through having family members use it, but it's from a sense of doing what we can, when we can for people."
Mr MacDonald, 44, played a pivotal role in fundraising for the £7.2m required for the hospice's transformation into an ultra-modern facility on Ness Walk, offering not only palliative and end of life care, but also digital health care to help patients remotely across the Highlands and islands.
Mr MacDonald said: "It was challenging, interesting and exciting, and I'm so proud that the hospice now has a world-class digital care suite which is doing amazing work and preventing so many people from having to travel into Inverness."
Mr MacDonald was keen to share the recognition he's received around his family and the many people he's been involved with in fundraising over the years.
He said: "As a restaurateur you have access to all sorts of people and you can reach out to them to pull in support."
Thanks to his island connections, Mr MacDonald has raised £26,000 for Bethesda Hospice in Stornoway, accompanied by friend Iain MacGillivray of Weldex.
The pair did a sponsored cycle from Vatersay to the Butt of Lewis, taking both back to their ancestral homes.
Mr MacDonald said: "My father is from Stockinish on the east coast of Harris, and my mum from Uig on the west side of Lewis. Iain is also a Lewis man."
The future holds new exciting challenges for Mr MacDonald, as he progresses something close to his heart, the formation of a palliative care network.
He said: "We want to create an umbrella for patients and their families, taking in organisations like Marie Curie, MacMillan, Maggies, Scottish ambulance service and NHS Highland, so that when someone has need of help, everyone's alerted.
"When you are made an MBE it's made clear that this not the end of your responsibilities, and the honour is to encourage you to do more.
"I am humbled and delighted. It's a very special honour."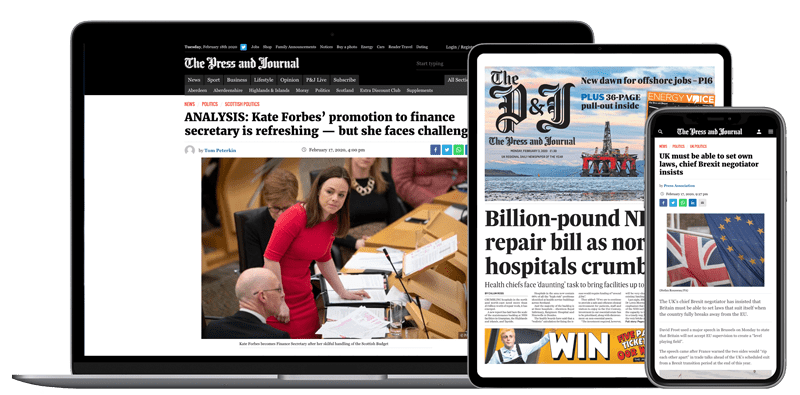 Help support quality local journalism … become a digital subscriber to The Press and Journal
For as little as £5.99 a month you can access all of our content, including Premium articles.
Subscribe