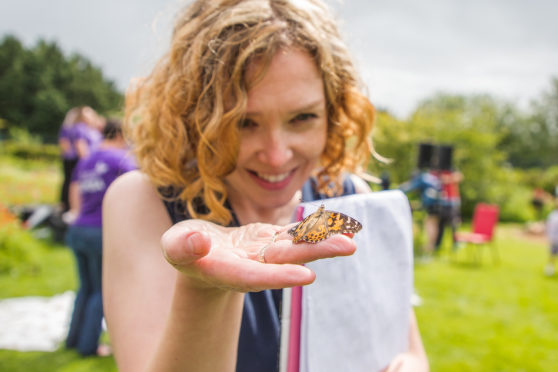 A charity which hosted a butterfly release in memory of babies lost during pregnancy or close to birth is working to create a special family room at Raigmore Hospital in Inverness.
This would be to provide parents with more precious tie with their loved one to prepare to say goodbye in a peaceful and private place.
The charity SiMBA is working with the maternity team in Raigmore on a family room refurbishment project.
A spokeswoman said: "Family Rooms offer parents the opportunity to spend further precious time with and prepare to say goodbye to their baby in a peaceful and private place.
"Plans will shortly be available for these rooms and we will be looking to encourage as much community support as possible."
Inverness Botanic Gardens yesterday played host to one of 11 national butterfly releases tomorrow in a poignant event supporting people who have suffered the loss of a baby.
The annual event is organised by the charity SiMBA and more than 100 guests attended, including Inverness Provost Helen Carmichael.
Inverness Military Wives Choir also performing, as did Isbel Pendlebury on the clarsach and Cheryl Moir helped facepaint the younger guests.
The release took place at the organisation's Tree of Tranquility at 1.30pm.
Sara Fitzsimmons, chief executive SiMBA, added "When a baby dies there can be a huge feeling of isolation, our butterfly releases encourage families to come together in a gentle event, knowing that they are surrounded by others who understand their grief.
"Adding a leaf to our handcrafted Trees of Tranquility show families that they are not alone."
The SiMBA Tree of Tranquility is a commissioned, hand crafted, life sized sculpture, made from copper, each leaf on the tree representing a baby who has died.
The Tree's design is unique to SiMBA, and provides bereaved parents with the opportunity to honour their baby.
SiMBA offers to support anyone who has endured the loss of a baby during pregnancy or close to the time of birth.
The charity donate Memory Boxes, each one made up by a volunteer, to help families to gather everlasting memories of their most precious time spent together with their baby.
They also offer monthly bereavement support groups run by volunteers across Scotland, 24-hour on-line support and family friendly awareness events throughout the year.
The charity's website is www.simbacharity.org.uk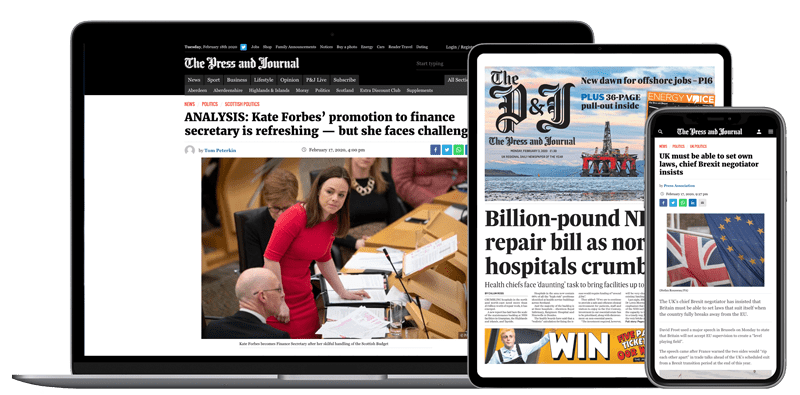 Help support quality local journalism … become a digital subscriber to The Press and Journal
For as little as £5.99 a month you can access all of our content, including Premium articles.
Subscribe