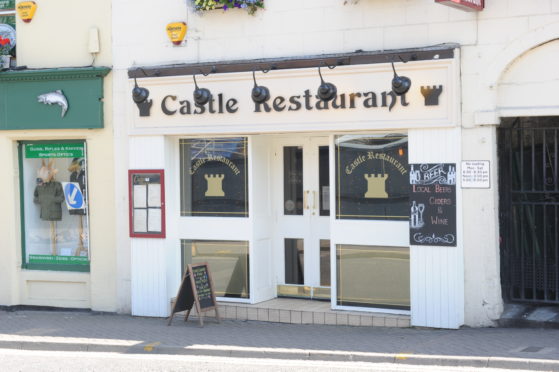 Patrons of Inverness's Castle Restaurant have spoken of their delight as the popular city centre eatery prepares to reopen for business.
Doors to the much-loved Castle Street premises closed in July before being sold and earmarked to become a fish and chip shop, sparking anger among its strong customer base.
Inverness's Castle Restaurant set to reopen under new management
Now, Richard Comfort and wife Lorraine, both 39, – owners of Comfort Foods in Church Street – have purchased the business, committed to running it under the same name and the same traditional recipe book.
Inverness councillor Bet McAllister welcomed the news saying the owners had clearly "done their homework".
She said: "It's absolutely fantastic. A lot of people will like it. It's a handy place to pop into if you have a family, even for older people living near the town. Suddenly they don't want to go anywhere too expensive but somewhere they can relax and that is what the castle restaurant is all about.
"It's great that couple have taken it over; good for them. They have obviously done their homework and worked out this is what is needed now in Inverness. We need something traditional."
Fans react to news Inverness's Castle Restaurant is to return
Meanwhile, Inverness BID manager Mike Smith added: "I think its great news the Castle Restaurant has been taken over by a well-established Inverness caterer and sticking with the original menu.
"The Castle Restaurant is an institution in Inverness and I am sure they will be able to make it a great success."