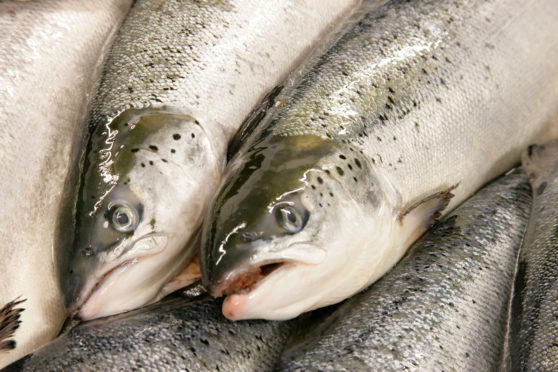 Health experts have issued a food safety warning after 20 tonnes of salmon went missing in the aftermath of a road crash.
After the accident in the West Highlands, environmental health officers are warning people only to buy salmon from a reputable source.
The fish disappeared after a lorry overturned on the A82 near Bridge of Orchy, Argyll, on Sunday.
Police say the incident happened at around 7.30pm, and the fish was ejected from a trailer.
The driver was uninjured in the accident.
They were unable to say anything more about the missing fish.
Yesterday, Argyll and Bute Council environmental health officers say the salmon might have entered the food chain, is potentially unsafe to eat and should not be consumed.
At the time of the accident the salmon was head-on, gutted and of various sizes.
It had not undergone processing.
The officers say there is a possibility it is has been contaminated and may not have been subject to the required chilled conditions.
An Argyll and Bute Council spokeswoman said: "This salmon cannot under any circumstances be used for further processing because of potential food safety issues and also because it does not comply with the requirements of food law."
Renowned professor of bacteriology Hugh Pennington warned that if the fish had fallen onto the road and been contaminated with animal manure, it could be carrying the potentially fatal e.coli bacteria.
If the fish has not been stored correctly before entering the food chain, he said, it is likely to be harbouring scombroid poison, a bacteria which would start appearing within a day or two and causes a range of nasty symptoms.
Professor Pennington said: "We don't know what has happened to the fish, or how it has been stored.
"It might have been hanging about, then frozen, but people should be aware that freezing and cooking don't get rid of these bacteria."
Argyll and Bute Council has urged anyone in possession of this salmon to dispose of it immediately.
The spokeswoman said: "Members of the public are advised that legitimate salmon, that complies with the requirements of food law, will be sold through reputable retail and wholesale outlets.
"If you have any concerns, please phone Argyll and Bute Council on 01546 605519.
E.Coli expert warns of two main risks from eating contaminated salmon
There are two main health risks from eating salmon of unknown origin according to Hugh Pennington, emeritus professor of bacteriology at Aberdeen University, and world-acknowledged expert in E.coli poisoning.
He said: "We don't know if the salmon was loose or packaged, but if it was loose and fell onto the road, there is the potential for  E.coli contamination.
"E.coli is in the guts of cattle and sheep, so if there had been any animal manure on the road there is a risk.
"It only takes ten E.coli 157 bacteria to cause serious illness."
The second risk is of scombroid poisoning.
Salmon, along with fish like mackerel, herring, sardines and tuna can produce scombroid toxins at the early stages of decay, and before anything can be detected by smell.
Professor Pennington said: "It comes down to how well the fish has been stored after its been caught.
"It may have been taken off the road and then been hanging about before being frozen.
"The toxin will be produced, and neither freezing nor cooking will kill it.
"The council is very wise to advise only to eat fish from a reputable supplier."
Scombroid poisoning symptoms range from nausea and vomiting to hives, racing heart and wheezing.
E.coli symptoms tend to be far more severe and may even result in death.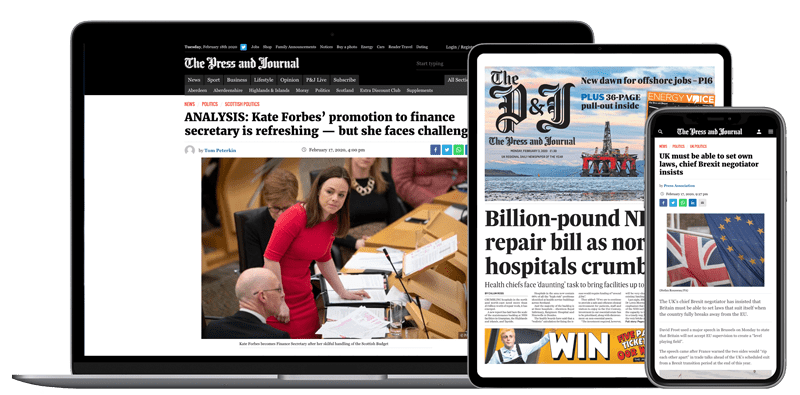 Help support quality local journalism … become a digital subscriber to The Press and Journal
For as little as £5.99 a month you can access all of our content, including Premium articles.
Subscribe