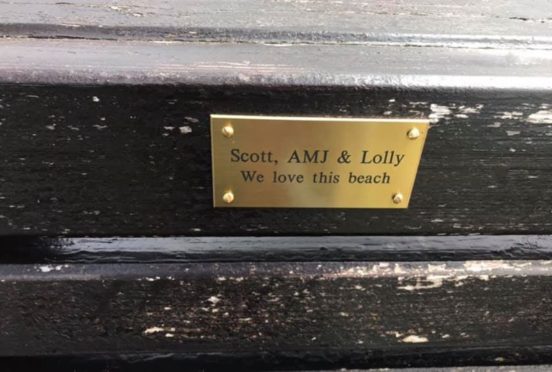 A visitor from England was shocked to find a new plaque has been attached to a bench at Oldshoremore beach in memory of her grandfather.
Kate Hamilton, 40, a groom from Newmarket, was horrified to see the metal plaque, bearing the words 'Scott, AMJ & Lolly We love this beach' screwed onto the bench close to the memorial plaque for her grandfather, Ron Hamilton.
Ms Hamilton spent her childhood holidays in Kinlochbervie, which she says she considers her home.
Oldshoremore beach was her grandfather's favourite spot, so Ms Hamilton's dad placed the bench there in his memory after he died.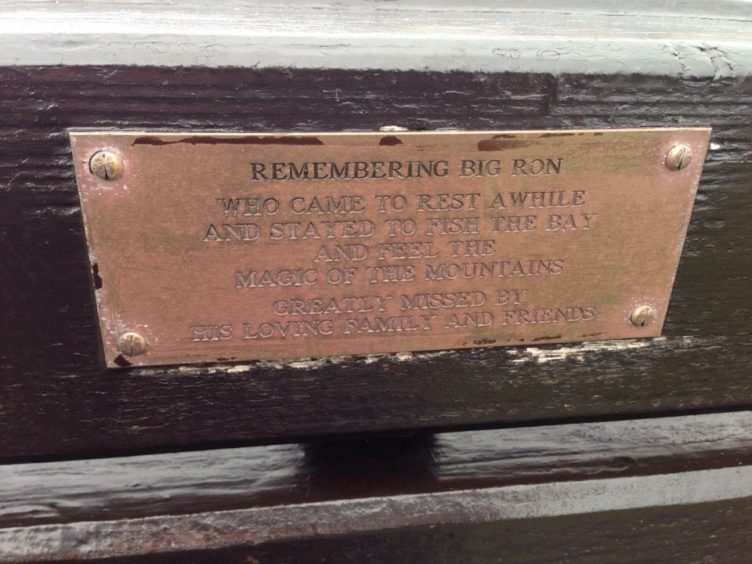 His plaque reads: 'Remembering Big Ron who came to rest a while and stayed to fish the bay and feel the magic of the mountains. Greatly missed by his loving family and friends.'
Ms Hamilton said she is going to remove the offending new plaque on her next visit, and would like to know who put it there, so she can 'send it back to them'.