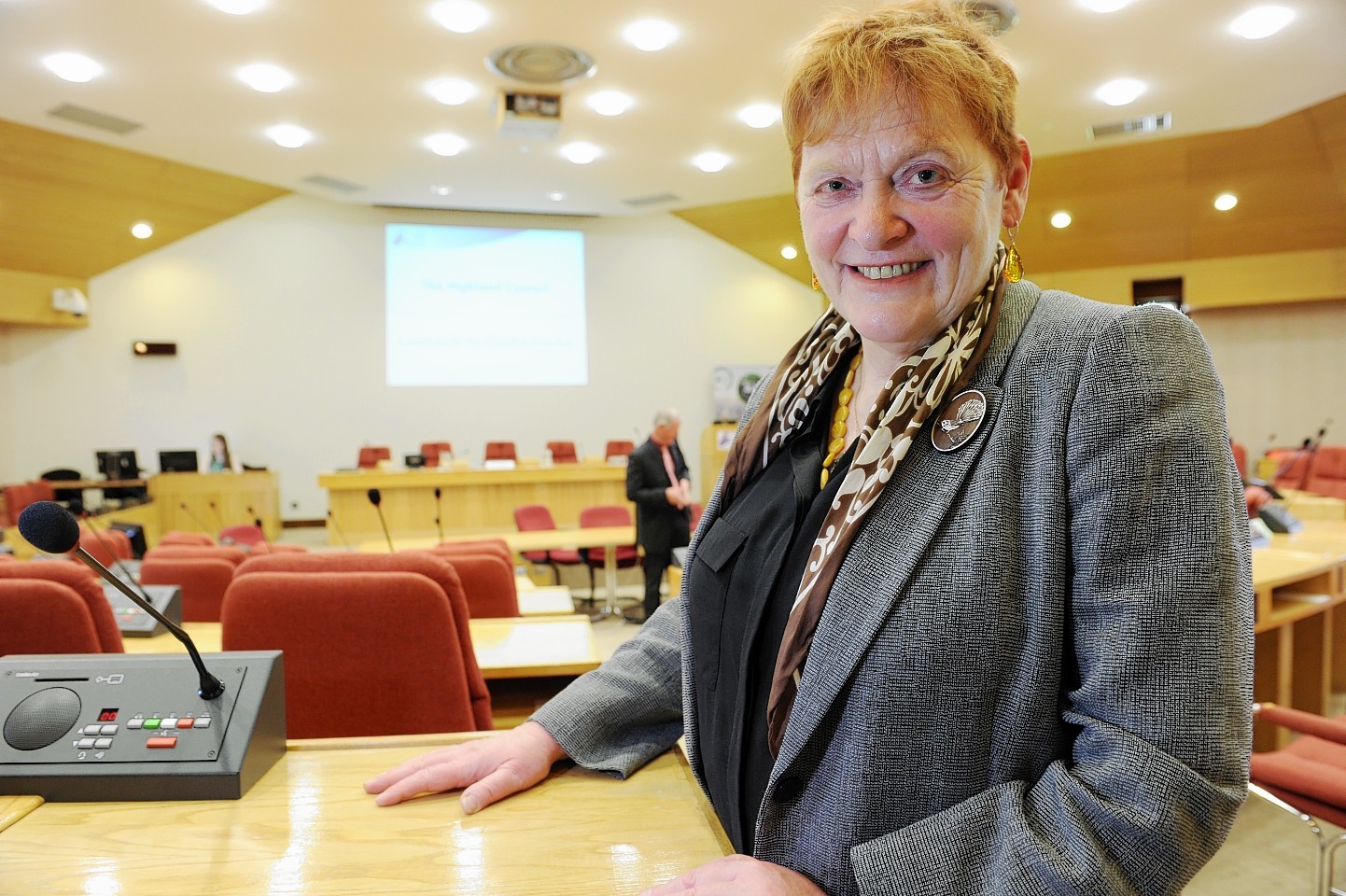 Highland councillors yesterday praised their communities for their response to the Covid-19 emergency describing their work as 'outstanding', 'astonishing' and 'a credit to the Highlands'.
At a full council meeting, council leader Margaret Davidson said the crisis had presented a rare opportunity to hear what people had been doing and listen to their views.
She said: "We've all been astonished, grateful and humbled by the work that our communities have come together to do and it gives us an opportunity to target out policies and operations on poverty, and get in and around communities to make policies a reality."
Councillor Glynis Campbell Sinclair said: "We are all very grateful to the Highland community and should be proud of the people we represent", while deputy leader Alasdair Christie said the horrors of Covid had brought out the best in Highland, and councillor Pauline Munro said local businesses in her Cromarty Firth ward had stepped up to feed hundreds of people without charging, and were a credit to the whole village.
Easter Ross councillor councillor Derek Louden said Tain and District Development Trust had done a 'fantastic' co-ordinating job with significant support from local business, while in Sutherland, councillor Richard Gale praised the work of the community wardens around the county.
Caithness councillor Raymond Bremner said it had been a humbling experience, proving that communities are more resilient than realised.
He said: "The community groups have been fabulous and are still doing a terrific job. "Many are now reviewing their work and feeding in to the local third sector interface, sending out letters and questionnaires to help us shape the continuation of the programme and what kind of funding as we go forward, with the possibility of a second wave."
After praising the council's reaction to the crisis, Lochaber councillor Andrew Baxter pointed out that in his area community groups had been upset by being told early on in the crisis that they were not needed, which has caused lingering resentment.
He said: "It was our local communities who were quick off the mark at the start of this crisis.
"Many of them were rebuffed by the council, when they provided offers of help were told that it wasn't their responsibility as the council was in control under the Civil Contingencies Act.
"We could have been waiting for weeks before the council swung into action, whilst our communities were delivering on the ground."
Fellow Lochaber councillor Niall McLean said: "The communities have proved themselves very capable especially at the outset where council were slow to get up to speed, and the council should have learned to trust in their abilities."
The scale of humanitarian effort has been considerable, with 1,234 shielding people supported to access Scottish Government food boxes and a further 1,024 households given access to Highland Council's food support.
More than 6,000 bags of emergency food (equivalent of 60 tonnes) have been distributed.
Medicines have been delivered to 438 people,  while 174 people have been referred for welfare support and more than 200 for social support.
The council has received more than 6,100 calls for support, advice and guidance and made outward calls to over 5,000 people to understand their needs and check-in on their well being as well as face-to-face contact through deliveries.
More than 120 staff were deployed from across council services, along with 120 furloughed volunteers from High Life Highland and Eden Court.
Councillors recognised that this model is not sustainable long-term as staff return to core duties or are assigned new tasks.
An early action from the council's recovery plan is to develop a sustainable service delivery model for humanitarian assistance, including support and co-ordination of community action.
The councillors agreed to a managed withdrawal of key staff from current arrangements to a more sustainable model of assistance, targeting support to those who need it most and helping people to do more.
A council spokesman said: "We are also listening carefully to our community and third sector partners to understand better how we can work differently to support more community action, learning from our Covid-19 experience."