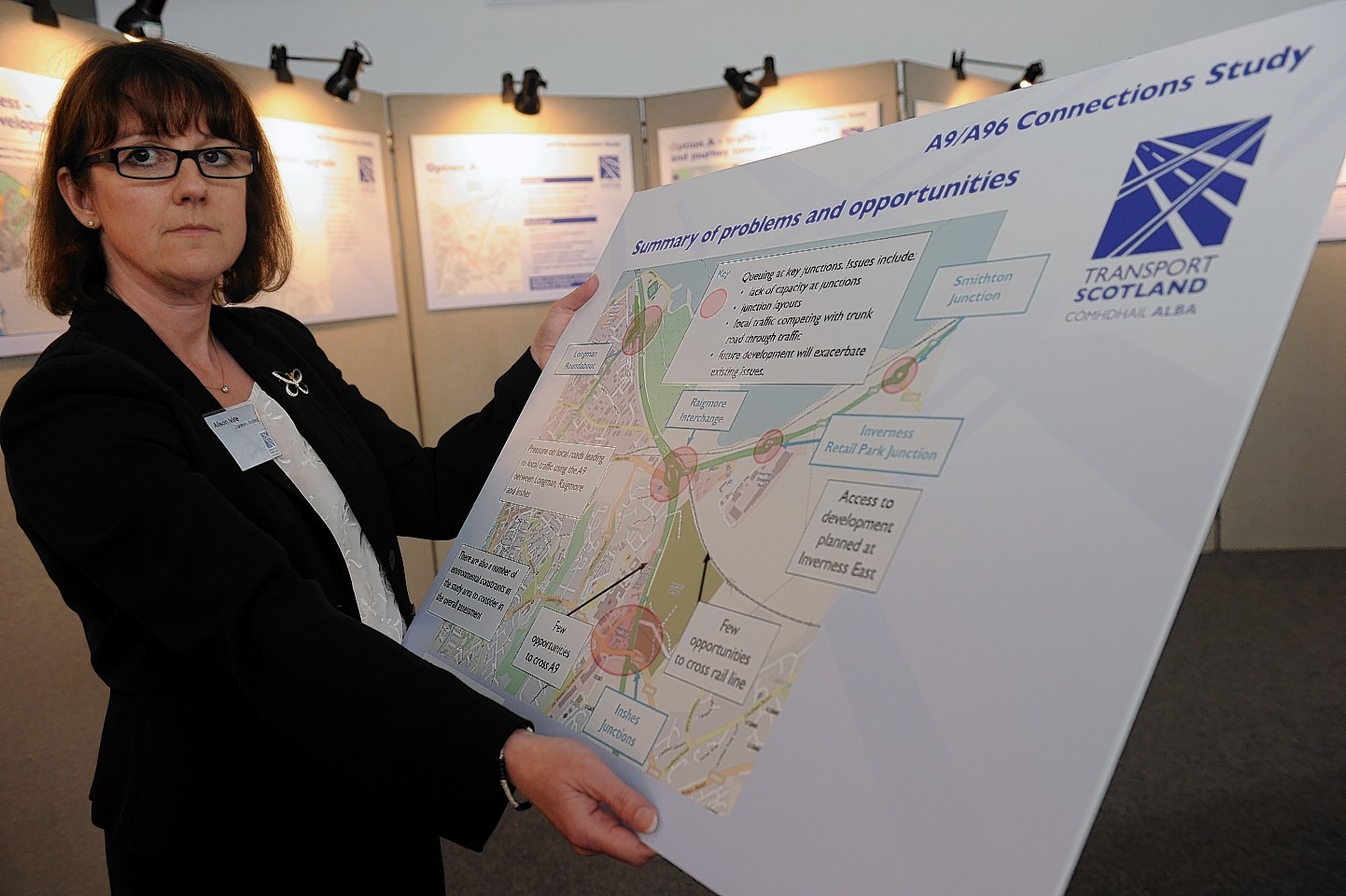 Transport Scotland has scrapped plans to link two major roads in Inverness with a dual carriageway after a public outcry over the proposals.
Homeowners and businesses feared the new road between the A96 Inverness-Aberdeen road and the A9 Inverness-Perth would "bulldoze" through their properties when it was revealed two years ago.
But the government transport agency said yesterday that it was "no longer considering" the £150million scheme, which would have created a new interchange on the A9 at Inshes.
Instead, they have drawn up three new options – all involving a single carriageway link road.
Two of the options link into use the existing Inshes junction rather than a new junction on the A9.
The three new schemes, which will be on public display in Inverness today, are estimated to cost around £50-90million.
But Smithton and Culloden community councillor David McGrath accused Transport Scotland of having dropped the "only viable" option.
He said: "The rest are just a cheap cop-out. I think option A was the best option. It's got a long-term shelf life and all the rest are just very short-term and very short-sighted."
The Highlands and islands Green Party accused Transport Scotland of having "no business case" for the road and said it is an "unnecessary waste of money and environmentally destructive".
Transport Scotland's head of technical analysis Alison Irvine they had dropped the old route – known as option A – due to "negative feedback".
She said: "When we took this option to consultation in 2012 we received significant negative feedback from people who didn't like the solution because of the scale and the impact it would have which wasn't thought appropriate for the city of Inverness.
"We've taken that on board and looked at options at a more local level and worked more closely with the council."
All proposed routes include upgrading the Longman roundabout to an interchange similar to the one at Raigmore at a cost of up to £50million to help improve traffic flow.
The route plans will go on show at a public exhibition in at Inshes Church in Inverness from noon until 7pm today alongside Highland Council plans to turn Inshes roundabout into a crossroads.
They also will be on show on Tuesday at the Old High Church in Inverness again from noon until 7pm.