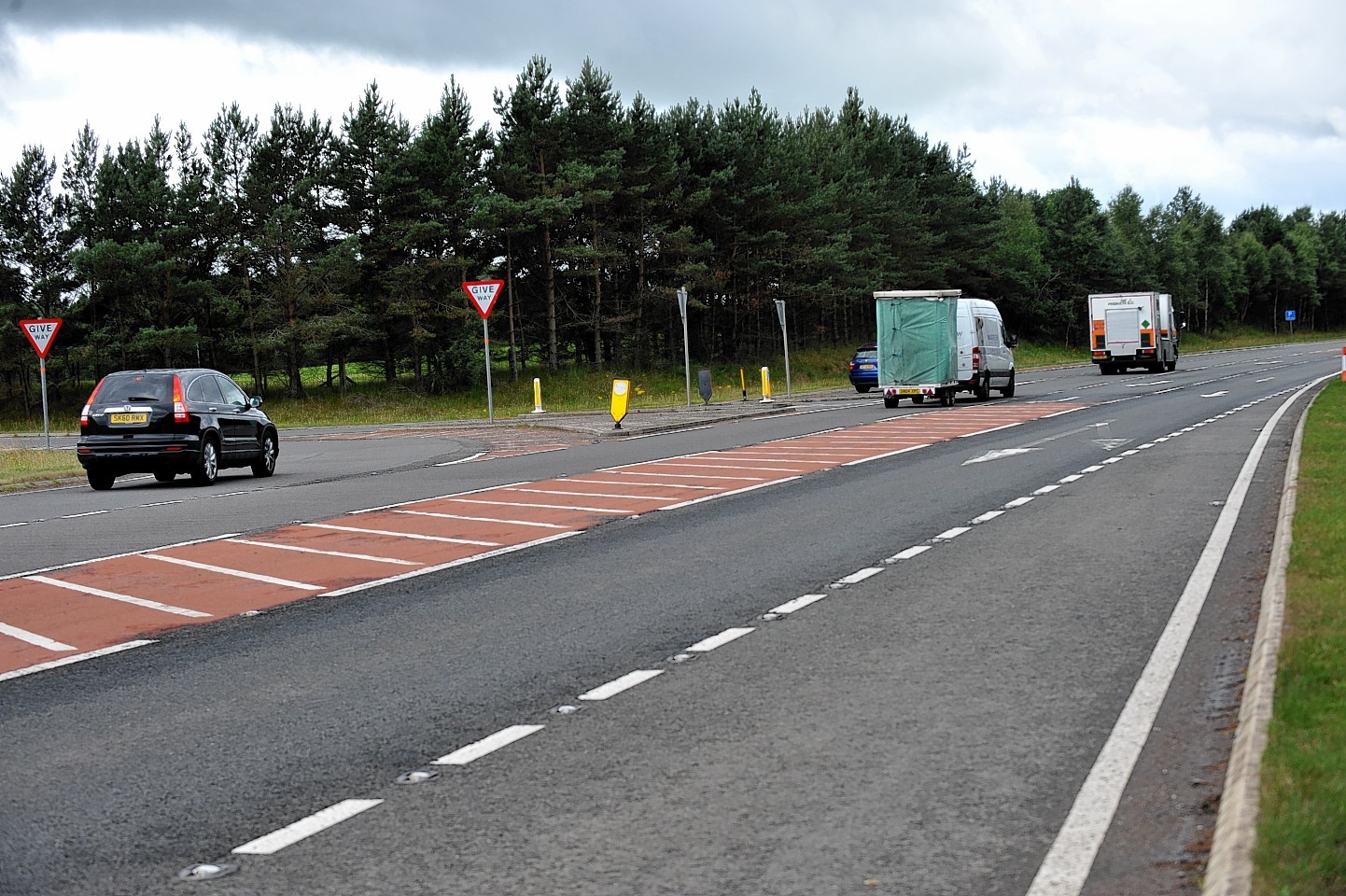 Motorists on the north's most notorious trunk road will be used as guinea pigs for a new type of winter salt treatment.
The A9 Inverness-Perth road will be shut on and off for a total of four hours overnight on Thursday to allow the test.
Transport Scotland wants to find out if brine solution is a more effective precautionary treatment than the current method of pre-wet salt.
The method is already used in North America and Europe and experts from Sweden and Switzerland will be in the Highlands to observe the trial, which will take place on a four mile stretch of the road at Aviemore.
Representatives from the UK's Transport Research Laboratory and Highland Council will also attend.
The road will be shut between the Granish and Lynwilg junctions for periods to allow the treatment to be applied by workers from Bear Scotland.
But the route will then be opened up to traffic, allowing road experts to observe vehicles passing over the treated surface.
Transport Scotland's own vehicles, which are fitted with special senors, will also patrol the section to collect data for comparison with the existing method.
They will look at how much of the solution stayed on the road over time and during traffic.
A Transport Scotland spokeswoman said: "For winter salt treatments, roads authorities in Europe and North America are moving more and more to liquid only spreading to prevent ice forming on roads. In Scotland most authorities spread dry salt while the trunks roads are treated with a pre-wetted salt.
"Recent studies from Europe have demonstrated the durability of liquid brine only spreading in comparison with pre-wetted salt. They concluded that for precautionary salt treatments, especially on dry and moist surfaces that sodium chloride brine only spreading is recommended because it requires less salt and stays longer on the surface."
The A1 at Dunbar will also be tested and the findings will be reported later in the year.
Eddie Ross, Bear Scotland's representative in the north-west, said: "We are delighted to undertake this trial on behalf of Transport Scotland to investigate a potentially more effective method of treating our roads in winter. We are pleased to work with the Transport Research Laboratory and experts from Sweden and Switzerland on the trial.
"When the trial is being carried out a diversion through Aviemore will be in place for a short period, under very light traffic conditions."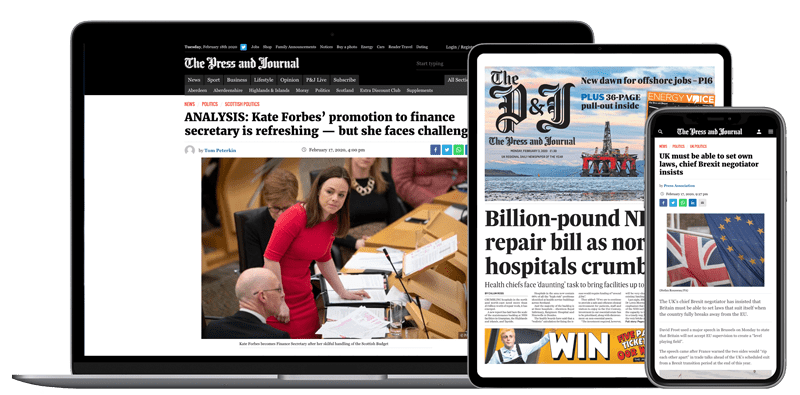 Help support quality local journalism … become a digital subscriber to The Press and Journal
For as little as £5.99 a month you can access all of our content, including Premium articles.
Subscribe