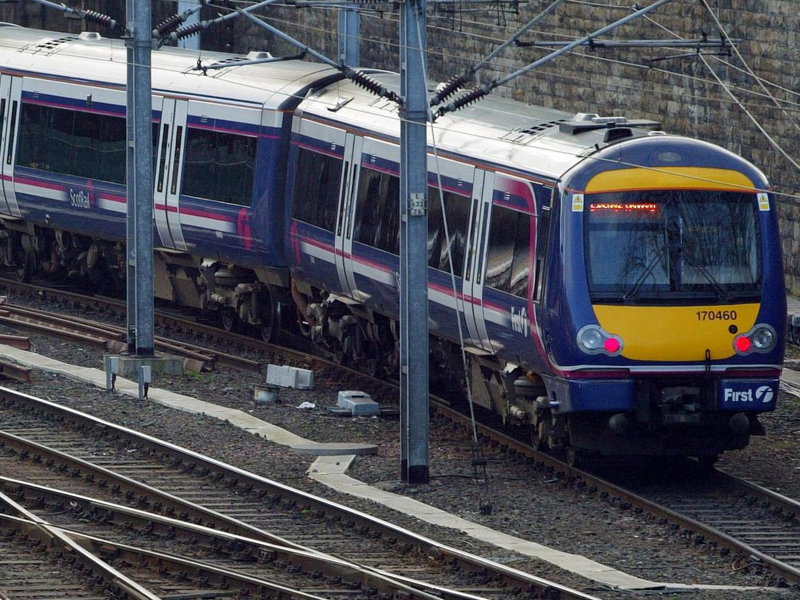 Police patrols on trains between Inverness and Aberdeen have been stepped up because of an increase in disruptive behaviour.
British Transport Police (BTP) say they will have an increased presence on trains leaving the Highland capital, particularly on the 9.33pm service to Aberdeen on Saturday nights.
A 35-year-old man was arrested leaving the last train east at Elgin on Saturday, June 13.
He has now been reported to the procurator fiscal for alleged threatening behaviour last Saturday when leaving the train.
Sergeant Kevin Lawrence, who is in charge of transport police in Inverness, said that the majority of complaints were about people from Moray who had been spent the day drinking in the city before heading back home.
He said: "Staff have reported being subjected to verbal abuse by people, mostly from Elgin or Keith who appear to have spent the day or evening in Inverness, and been told that they can't continue to drink on the train due to ScotRail's policy which restricts the sale and consumption of alcohol."
He added: "This is usually a busy service and other passengers and rail staff should be able to travel and work without encountering the unwelcome behaviour of people under the influence of alcohol.
"Railway byelaws exist for this very purpose and anyone found to be unfit through alcohol can be refused travel by the train operator or removed from the service."
"BTP and ScotRail don't want to spoil anyone's evening but it would be a real shame to end your night out being reported for an offence.
"BTP officers will be working closely with ScotRail and colleagues in Police Scotland to monitor the behaviour of those travelling on this service."
Jacqueline Taggart, ScotRail's customer experience director, said: "We work very closely with BTP to make sure our customers can enjoy a pleasant journey, and our policy restricting the purchase and consumption of alcohol is an important factor in ensuring comfortable journeys for all.
"Our alcohol ban is in place between 9pm and 10am, and customers should not visibly carry alcohol during these times. whether it is opened or not."