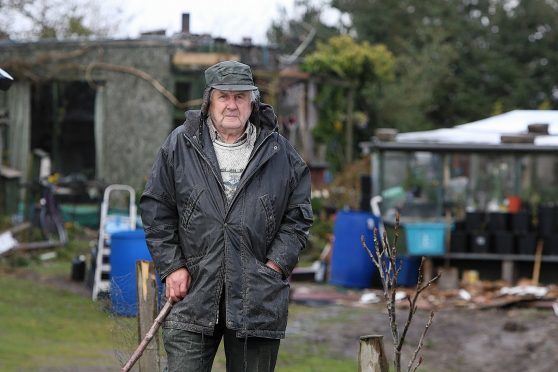 A Highland pensioner fears he is facing financial ruin over a long-running planning row with the local authority.
Donnie Robertson wanted to build a flood defence wall to protect his croft at Culloden.
He claims he was given informal advice from officials that he would not need planning permission – so started work last year.
The 84-year-old is facing an enforcement order and a deadline to pull down what has been built so far at Friars Cottage at Milton of Culloden.
Mr Robertson has already put in place the subsoil for a 6ft high, 500-yard long wall he wants to erect to prevent damage during storms.
He now expects to face legal action from Highland Council as he has failed to meet the conditions of an enforcement notice served on him nine months ago to remove all materials from his land.
The deadline is today.
Mr Robertson said it would cost him "tens of thousands" of pounds to comply with the enforcement order when hourly fees for lorries and diggers and charges for dumping material.
The land belongs to his daughter, Melody Robertson, who is currently serving abroad with the armed forces.
Six weeks ago Mr Robertson applied for retrospective planning permission to build the wall and is still waiting for a response.
He has a meeting scheduled with the council's head of planning, Stuart Black, on Thursday to discuss the matter.
Yesterday Mr Robertson said: "I asked the planner in Inverness for permission to build the wall and take stuff in and he said, 'you don't require permission, it's a permitted section 34 development'.
"I took hundreds of tonnes of stuff down about one year ago. After all year taking stuff in I was told to move it. It was classed as unauthorised dumping of waste material.
"There was an enforcement notice to remove it all within nine months.
"It would be ruinous – I would have to sell the croft. If I don't build the wall it will all be gone here (the land), there's no question of that.
"We are in total despair. The ironic thing about it is that I live here with my daughter and it's her land, but she is abroad protecting land of foreigners while at home here she is being threatened with criminal action against her for protecting land.
"I am pinning my hopes on this meeting on Thursday."
Mr Robertson said that he has received several letters from the authority telling him to cease his operation.
The pensioner, who has lived at the property for about 30 years, said that in that time a significant amount of his land had been washed way.
He added that a storm two years ago washed away about 75% of the trees which were protecting his home.
A Highland Council spokeswoman said: "Over the course of the last few years, the council has been, and continues to be, in discussion with Mr Robertson following the receipt of complaints received about dumping of materials.
"The council treats all people who have had an enforcement notice served on them equally.
"We like to work with people who have had an enforcement notice served on them – this does however require them to comply with the enforcement notice."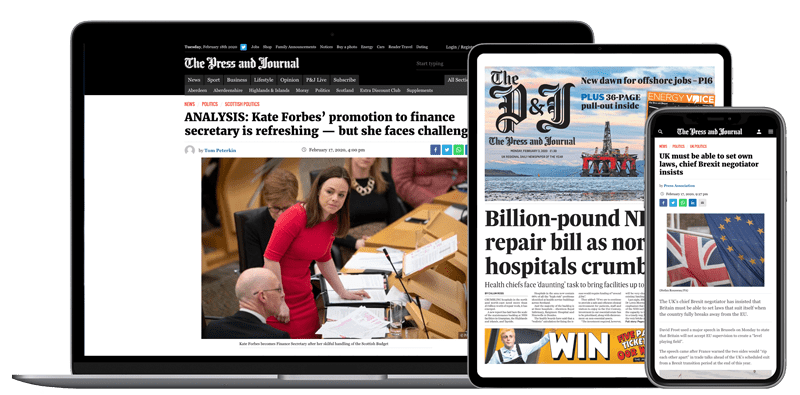 Help support quality local journalism … become a digital subscriber to The Press and Journal
For as little as £5.99 a month you can access all of our content, including Premium articles.
Subscribe