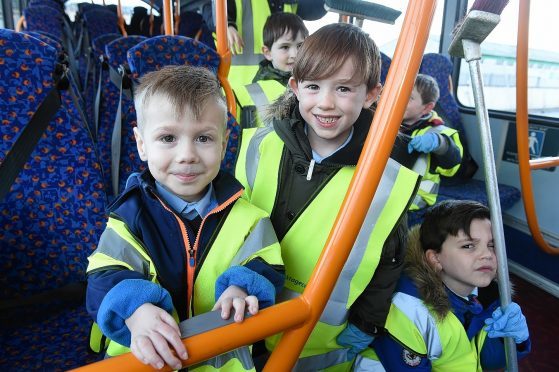 As he rides his bike, Charlie Thomson looks like any other five-year-old – but a rare and debilitating condition has robbed him of the use of his arms and hands.
The Highland youngster has had to adapt to life without the use of his upper limbs, after he was born with no muscles or nerves in his shoulders, elbows, hands and fingers.
His parents Evie Knight and Ross Thomson had pinned their hopes on a 13-hour nerve and muscle transplant operation last year to help their son.
But after just four hours, surgeons realised the muscles they planned to take from his legs were also affected and said there was nothing else they could do.
The couple, from North Kessock on the Black Isle, are now in talks with a specialist south of the border, in a last-ditch attempt to give their son the same independence as his peers.
Charlie was born with a condition called arthrogryposis multiplex congenita – a debilitating disorder that affects no two people the same.
He rides his bike to school every day, by resting his hands on the handlebars and steering it from his shoulders, and he has even learned to write.
But although her son has shown constant courage and determination, Miss Knight, 24, who is also mum to Lacey, four, is constantly worried about what the future holds for him.
The couple had high hopes that the operation at the former Yorkhill Children's Hospital, in Glasgow, last January, would give him the 90 degree elbow bend to aid his independence.
But Miss Knight said: "When the surgeon cut into his leg they realised his muscles were far too weak and they were affected as well.
"The operation was going to be 13 hours but he was out after four and they said there was nothing else medically they could do for him."
The young mum, however, refused to give up and, after trawling the internet, she contacted a professor in Leeds, who is familiar with Charlie's condition and is now considering if he can help her son.
She said: "It's a really long process but to be told there was nothing else they could do to having this bit of hope is a positive thing."
Experts are now looking at detailed scans to decide the most suitable muscles and nerves that could possibly be transplanted into his arms.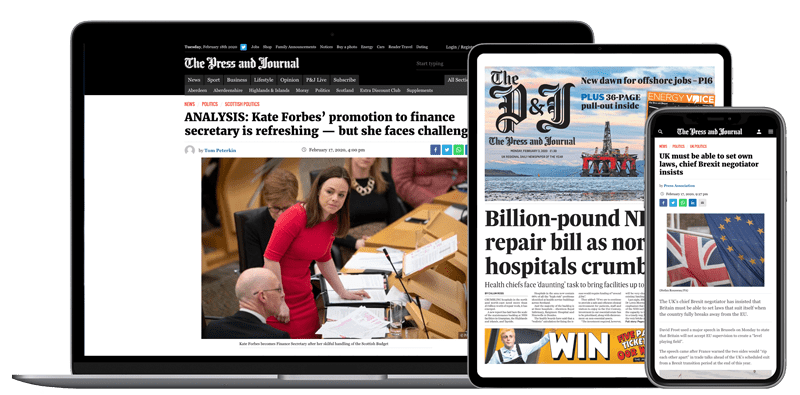 Help support quality local journalism … become a digital subscriber to The Press and Journal
For as little as £5.99 a month you can access all of our content, including Premium articles.
Subscribe