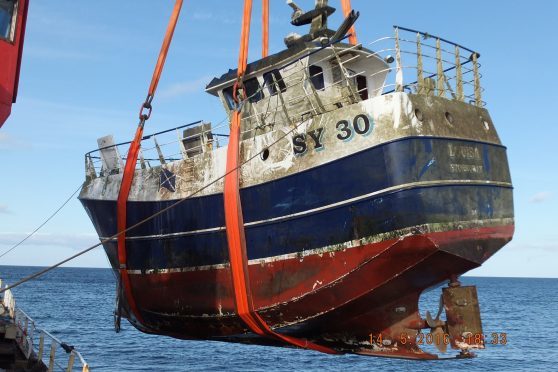 The results of the official probe into the worst fishing disaster off the Outer Hebrides in half-a-century are expected within weeks – almost a year after the tragedy.
The Marine Accidents Investigation Branch confirmed yesterday that the official report into the Louisa was now being drafted.
The boat was lifted from the sea bed in a bid to help find out what caused the crabber to sink off Mingulay with the loss of three lives on April 9.
It was then taken by barge, towed by a tug, to Glasgow to be examined by experts.
"The report is currently being drafted and will next go out to consultation to interested parties. We aim to publish a report within a year of the tragedy," said a spokesman for the MAIB. "The aim of our investigation is to establish why the fishing vessel Louisa sank and why lives were lost."
Investigators want to know how water came to fill the 15-metre boat as it lay at anchor in calm seas and if all the automatic alarms that sound when there is a leak activated.
They also particularly want to find out why the boat's liferaft failed to release and then did not inflate.
Ultimately that failure was instrumental in the three men dying.
The boat had lain comparatively shallow at 33 feet down, with its mast visible at low water, before it was raised.
The bodies of Chris Morrison, 27, from Harris, and Martin Johnstone, 29, from Halkirk, Caithness, were found following the tragedy.
Skipper Paul Alliston, 42, a non-swimmer from Lewis, remains missing despite a massive search.
Only Lachlann Armstrong, 27, from Stornoway survived after swimming ashore.
More than £25,000 wasraised in two crowdfunding campaigns for the families.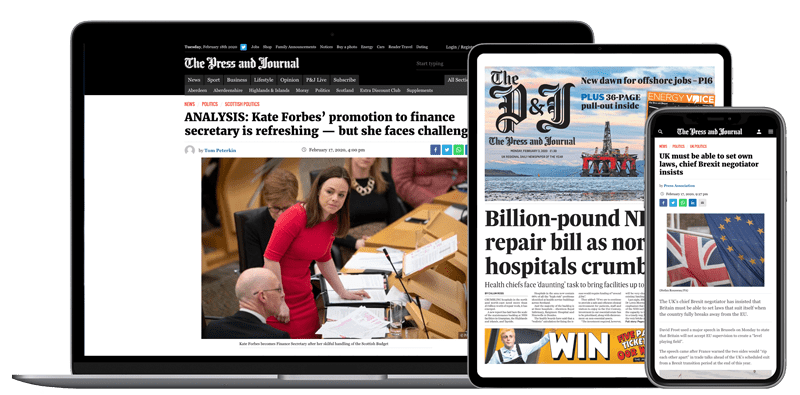 Help support quality local journalism … become a digital subscriber to The Press and Journal
For as little as £5.99 a month you can access all of our content, including Premium articles.
Subscribe