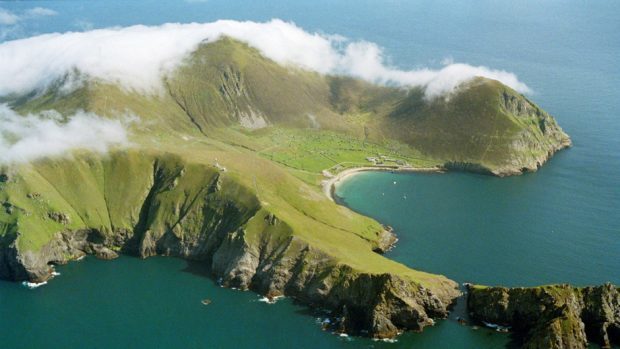 Defence chiefs are poised to win permission next week for a multimillion pound upgrade of the country's most remote base at St Kilda.
A planning application for the redevelopment of the Ministry of Defence (MoD) missile-tracking facility was lodged last October with Western Isles Council.
The base has existed on the island of Hirta since 1957, and it is connected to the missile testing range at Benbecula.
Western Isles Council has now been recommended by its own environment and protective services committee to approve the upgrade scheme when it goes before members on Wednesday.
St Kilda's owners, the National Trust for Scotland has welcomed the plans for a "sympathetic and sustainable" redevelopment of military facilities on the islands, whose last 36 native inhabitants left in 1930.
The islands are Britain's only double UNESCO World Heritage Site and an European Special Area of Conservation.
The MoD, working with defence contractors QinetiQ, wants to redevelop the site using a light environmental touch, with the new facility to be constructed on stilted foundations to minimise ground impact.
The lower segments of the new buildings will be curtained with stone walls designed to blend into the St Kildan landscape as well as offering an architectural echo of the nearby abandoned cottages and cleits of Village Bay.
Wood panelling over the exterior walls will attain colours through weathering that will complement the surrounding scenery and roofs will be planted with native St Kildan grasses.
The redevelopment of the St Kilda station has been hailed as evidence of the MoD's commitment to its facilities in the Western Isles, which remain economically important.
Construction of the new MoD facility on St Kilda will take two years to complete – the rough Atlantic waters mean that there is only one short season in the summer of each year when it is possible to guarantee regular access by boat.
In his report, Calum Iain Maciver, the council's director of development, recommended approval, subject to conditions to manage environmental impacts.
"The proposal would, in turn, secure the function of a crucial component of the Hebrides Range and, thereby, contribute to the securing of the range and its contribution to achieving a more sustainable economy," he said.