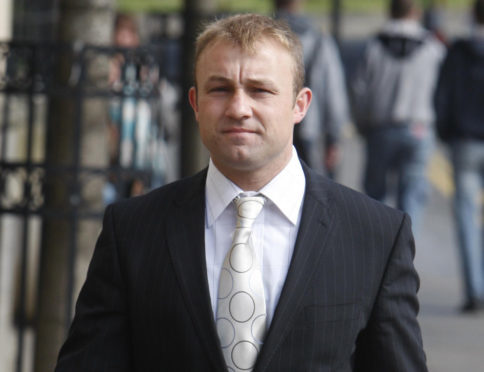 Former Black Watch soldier Michael Ross fled the dock immediately after being convicted of the murder.
Police later found he had a weapons cache hidden in a car.
He escaped from the dock at the High Court in Glasgow in 2008 after a jury found him guilty of shooting 26-year-old Shamsuddin Mahmood in the head at close range in Orkney.
Ross was sentenced to a minimum of 25 years for the murder.
He was given an additional five years after he admitted attempting to defeat ends of justice and possessing firearms and ammunition.
As the escape bid unfolded, defence advocate Donald Findlay QC ran after Ross shouting: "No Michael, no."
Ross was quickly stopped by court official Gordon Morison who suffered facial injuries. He was later praised for his actions by trial judge Lord Hardie.
The High Court in Glasgow heard that Black Watch sniper Ross had a cache of arms hidden in a hired car parked less than a mile away when he made his escape bid.
Prosecutor Brian McConnachie QC told the court that a Scorpion machine pistol, a hand grenade and ammunition were found in a hired car he had parked in a Tesco car park at St Rollox in Springburn.
Mr McConnachie said: "The grenade was an anti-personnel grenade which throws out fragments of metal at high velocity with the sole purpose of causing death or serious injury. It is lethal up to 30 metres."
Both the Strathclyde Police firearms unit and the bomb disposal unit were called to the blue Ford Fiesta and the area was cordoned off to the public.
They found the grenade, machine pistol and 542 rounds of ammunition, along with an army-style rucksack containing a sleeping bag, tent and survival equipment.
Ross claimed that when he made his attempt to escape from court three of the High Court in Glasgow he was heading for the hills, and that he intended to use the weapons to catch fish and game.
But a weapons expert said the machine pistol and the grenade were military rather than hunting weapons.
Timeline of Events
June 2, 1994 – Waiter Shamsuddin Mahmood, 26, is shot in the head by a masked gunman in Kirkwall's Mumataz Restaurant
1995 – Michael Ross leaves Orkney to join the Black Watch, where he rises to the ranks of Sergeant and becomes a celebrated sniper. He served in Iraq and was mentioned in dispatches for his bravery
1997 – Police officer father Eddie Ross, who was called to the murder scene, is jailed for attempting to pervert the course of justice. He had examined a 9mm shell case found at the murder scene but didn't tell detectives it was identical to ammo he had at home
2006 – A witness comes forward telling police he had seen Ross in a Kirkwall public toilet just seconds before the murder carrying a gun with a balaclava on top of his head
October 2008 – Ross is convicted of murder and is jailed for life, with an order he serve a minimum of 25 years
December 2008 – Ross jailed for additional five years for attempting to escape from court after the murder conviction and having a weapons caches in a car park
2010 – Ross appeals conviction and sentence, but they are refused
2012 – Ross is refused permission to take his appeal against his conviction to the Supreme Court
2015 – A three-year review completed by the Scottish Criminal Cases Review Commission does not refer the case back to the appeal court in 2015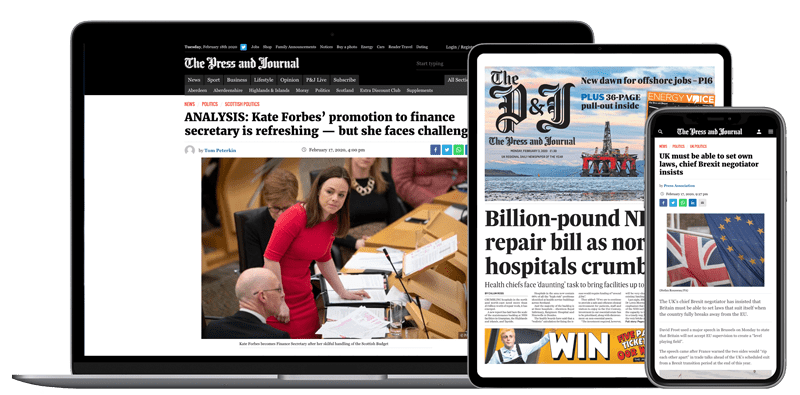 Help support quality local journalism … become a digital subscriber to The Press and Journal
For as little as £5.99 a month you can access all of our content, including Premium articles.
Subscribe