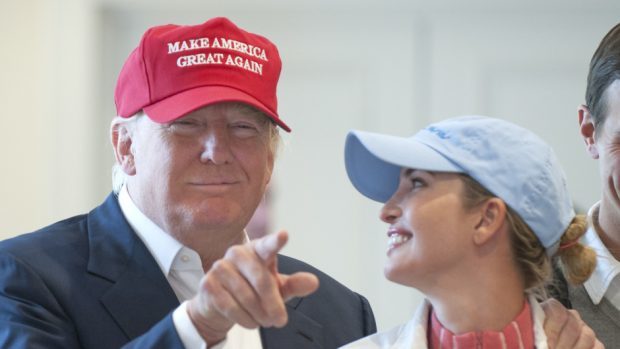 He has constantly referenced his mother's island roots.
Now the final resting place of Donald Trump's forefathers may finally have been identified.
Research has suggested the chiefs of the MacLeods of Lewis were buried beneath the flagstones of a Western Isles church.
Mary Anne MacLeod, President Trump's mother, was born in the Lewis hamlet of Tong before moving across the Atlantic in 1930.
Mr Trump visited his family home in 2008, and said: "I like it. I think I do feel Scottish."
The custodians of Ui Church, a 14th-century ruin on the windswept Aignish peninsula, are convinced the graves of the clan chieftains have been found. Coastal erosion threatens the site of the medieval church.
The Ui Church Trust was presented with evidence which claimed the chiefs were resting beneath a coffin-shaped stone, marked with a carving of a sword, in the heart of the church. It was thought the carving was linked to the Knights Templar, a medieval Catholic military order.
Andrew MacLeod, the clan's genealogist, however, delivered a recent lecture which suggested the symbol marked the resting place of the chieftains and was a reference to their swordsmanship.
The stone's carved sword referenced one particular chief's reputation as "an excellent swordsman".
Liz Chaplin, the trust's secretary, welcomed the new theory. "It makes sense for the sword stone to mark the burial spot of important people because it is a prime location within the church," she said. "It's valuable information and obviously there's a wider interest in the MacLeods of Lewis because of their links to the US president."
A geophysical survey revealed layers of bodies, but Ms Chaplin was "reluctant" to disturb the site.
Repairs were carried out in 2012 and 2015 to secure the church's future, but its surroundings continue to be threatened. Ms Chaplin said that coastal erosion beside the graveyard was severe.
Colin Scott Mackenzie, honorary president of the trust, said: "It was, in its day, the most important church in the Hebrides. It was burnt down twice, possibly by the Vikings. That it is here at all is a wonder."
But he added: "There's been local people who've been anxious about it and it would seem that winter storms have been getting worse in recent years.
"The sea wall that protects it has been damaged severely half a dozen times in the last 10 years.
"We've spent what we could, and we protected the church. If we hadn't done that, it wouldn't be here now."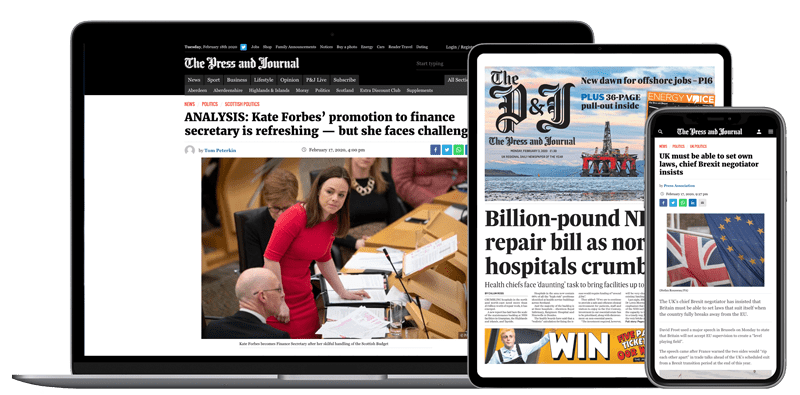 Help support quality local journalism … become a digital subscriber to The Press and Journal
For as little as £5.99 a month you can access all of our content, including Premium articles.
Subscribe