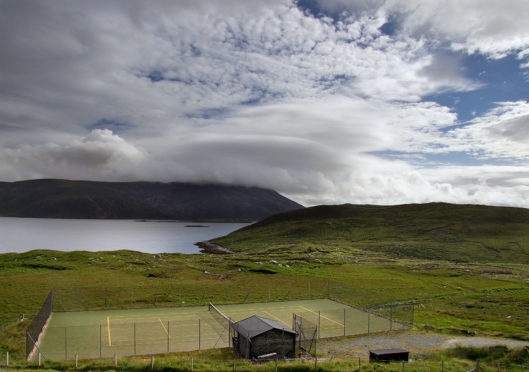 Move over, Wimbledon, there is a new court in town.
A remote tennis court in the Outer Hebrides has been named among the most "amazing" on the planet.
Bunabhainneadar on the Isle of Harris has already had several famous visitors including former British number one Tim Henman and Andy Murray's mother Judy.
In fact when Susan MacCormick sent Murray a picture of the court a couple of years ago he responded "Is that even real?"
Now top travel guide Wanderlust has named Bunabhainneadar eighth on its list of the world's most amazing courts.
It was topped by The Enchantment Resort, Arizona, followed by a court atop the Burj Al Arab Jumeira in the United Arab Emirates and a floating court in Doha, Qatar, the spectacular Il San Pietro di Positano on the Amalfi Coast and a surface inside the Church of San Paolo, Milan.
"All eyes are on Wimbledon this July, but we secretly wish the tournament finals were being played on one of these incredible tennis courts," said Wanderlust.
---
Local and Proud: Follow our new Facebook page dedicated to the Highlands and Islands
---
In a hush-hush trip Mr Henman headed to the Isle of Harris two years ago not for a match but to film a car advert for Jaguar.
But he was seen at the tennis court – which Judy Murray made famous five years ago when she visited what she described as the world's most remote tennis court.
Then Mrs Murray did not find not scores of fans waiting to greet her, but thousands of midges.
Mrs Murray took a break from Strictly Come Dancing in September 2014 to visit the tennis court – which is surrounded by stunning views of mountain and sea loch.
In a low-key visit, Mrs Murray went to the court for a photo opportunity in connection with a RBS-sponsored initiative about spreading tennis to rural areas.
She later tweeted: "World's most remote tennis court. Isle of Harris. Stunning."
At Harris, Mrs Murray briefly met the Outer Hebrides' only qualified tennis coach, Mike Briggs, who previously said has he has taught at least two potential "Andy Murrays" on Britain's remotest tennis court.
But Mr Briggs said he lost the budding champions to other sports.
Mr Briggs, a qualified Lawn Tennis Association Part II coach, was instrumental in getting the court built around 20 years ago at a cost of £62,000.
The court is open to the public and equipment can be hired.
The Harris court is owned by a charity which was set up to provide recreational facilities for the people of the island.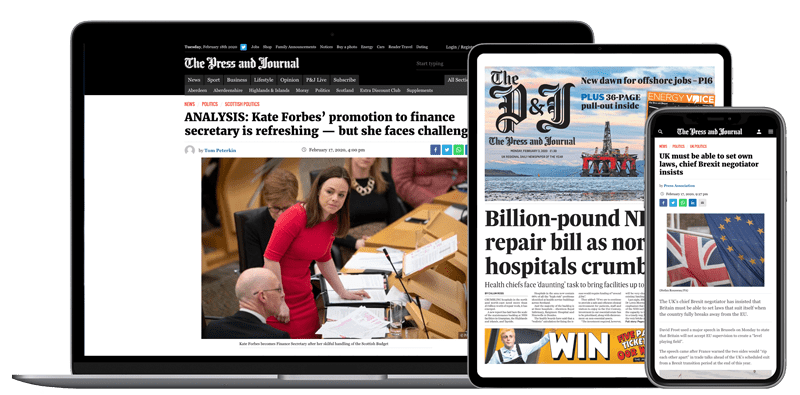 Help support quality local journalism … become a digital subscriber to The Press and Journal
For as little as £5.99 a month you can access all of our content, including Premium articles.
Subscribe