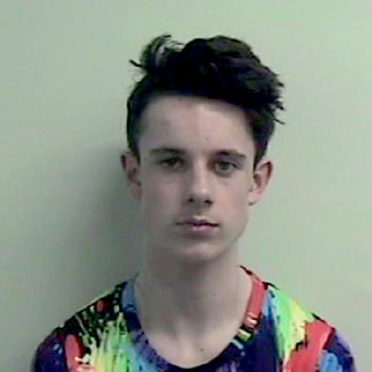 A teenager who abducted, rape and murdered six-year-old Alesha MacPhail will tell a court he is too young to be locked up for 27 years.
Aaron Campbell was branded "calculating, remorseless and dangerous" when he was ordered to spend life behind bars earlier this year.
The 17-year-old is currently serving time in Polmont Young Offenders' Institution and will appear via video link to challenge his sentence at the Court of Criminal Appeal in Edinburgh on Wednesday.
Campbell initially denied having ever met Alesha, but later confessed to his actions when speaking to a forensic psychologist.
The youngster was taken from her bed in the middle of the night in July last year, with her body found in the grounds of a disused hotel the following morning.
She was found to have suffered 117 different injuries.
After a nine-day trial in February, Campbell was found unanimously guilty of her murder.
The following month, he was sentenced to 27 years in prison by Judge Lord Matthews, who said he had taken Campbell's young age into account.
Now it has emerged that Campbell's appeal focuses around the argument that the jail term imposed was too harsh.
As it stands, he will be 43 at the end of his 27-year sentence.
A source close to Campbell's case said:  "The appeal is on the basis that it is too long and that is because of his age.
"It's understood the argument will be that, given he was a child at the time of the offence, a punishment of 27 years is excessive."
But Alesha's mum Georgina Lochrane is hopeful that her daughter's killer will not be given any leniency.
She said: "We were fully prepared for him to appeal his conviction and sentence before he admitted it, but now he can only appeal the sentence.
"It can end up with him having even more added on to his sentence.
"I don't think he will get less."
Three judges are expected to preside over the appeal. They will then consider the case and made a ruling in several weeks.