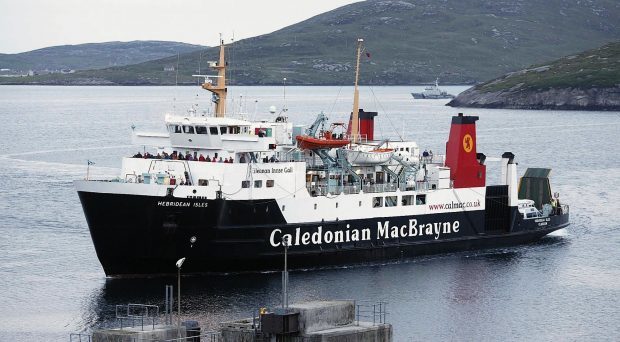 West coast ferry services face disruption this weekend due to severe gales.
Rough seas, high winds, thundery showers are forecast to hit the Hebrides with 50mph winds forecast for a period.
Mainland sailings for Barra have been put off while a number of other routes face disruption or cancellation including South Uist, Armadale, Canna, Eigg, Muck and Rum.
Western Isles inter-island ferries are also liable to be affected.
For some communities, this will be the second day of ferry disruption because of bad weather.
Sailings between Uist and Barra did not operate yesterday and South Uist to Mallaig service was held back until the afternoon.
Meanwhile, cancelled ferries prevented BT engineers from repairing a fault which knocked knock-out phone and internet services at Western Isles Council's base on Barra.
A council spokesperson said: "The Castlebay council offices are experiencing a communications outage which is affecting both email and telephone lines.
"The cancellation of ferry services, due to weather conditions, has prevented engineers from reaching  Barra to resolve the problem.
"The main contact number has been redirected to customer service in Stornoway. All email will be queued until communications have been restored."