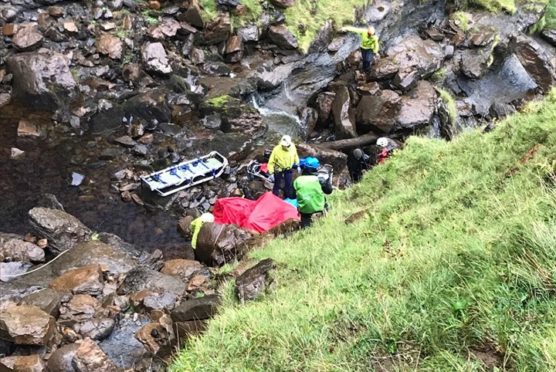 An abseiling climber taking photographs at Skye beauty spot had to be rescued after a dramatic fall.
The man, in his 30s, had abseiled down beside the waterfall at Storr Lochs Power Station.
But he fell 15ft into a pool below, suffering a variety of injuries and taking what's thought to have been a serious blow to his knee.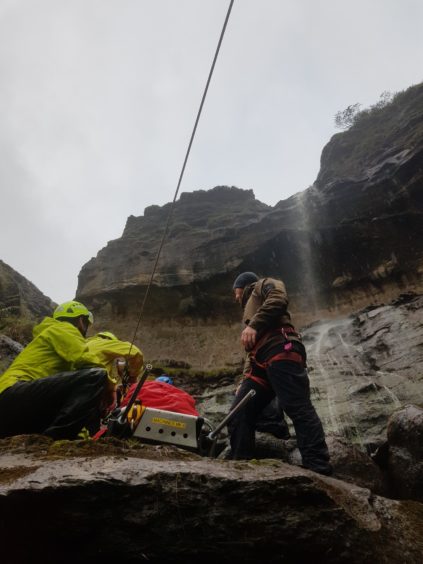 The man was with a visiting group who raised the alarm around 3.30pm on Friday.
In what became a long, complex and technical operation, nine members of Skye Mountain Rescue Team managed to get the man on to a stretcher.
They then lowered him to a spot below where the Stornoway-based coastguard search and rescue helicopter could airlift him to the Dr MacKinnon Memorial Hospital at Broadford. His condition is unknown.
Neil Urquhart, leader of Skye MRT, said the five-hour call out was their 61st of the year – already a record.
"It has been a busy time. A lot of the calls have been to Bucket List tourists," said Mr Urquhart.
"We have carried out more call outs than we have ever done – though not involving as many man hours.
"The island has got busier over the last couple of years and I guess it's a reflection of that.
"It has been a busy period and the team has done a great job.
"This can be a busy time of year, with the nights drawing in catching people out and also with changeable weather. We just ask people to be well-prepared and have the right equipment."
Recently the rescuers were hampered by their efforts to come to the aid of a stricken visitor by vehicles parked at the popular Storr car park.
In a post published on its official Facebook page, the Skye MRT stated: "Call-out at the Storr this afternoon for the team. The most difficult part was getting parked safely."
The Storr has regularly been used in Hollywood films like Ridley Scott's Prometheus and blockbuster Macbeth, starring Michael Fassbender and Marion Cotillard, as well as television programmes, commercials, newspapers and magazines.
That attention has helped attract a flood of tourists.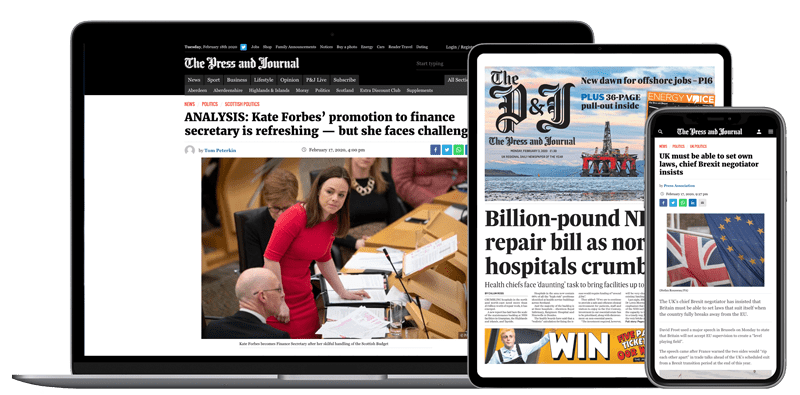 Help support quality local journalism … become a digital subscriber to The Press and Journal
For as little as £5.99 a month you can access all of our content, including Premium articles.
Subscribe