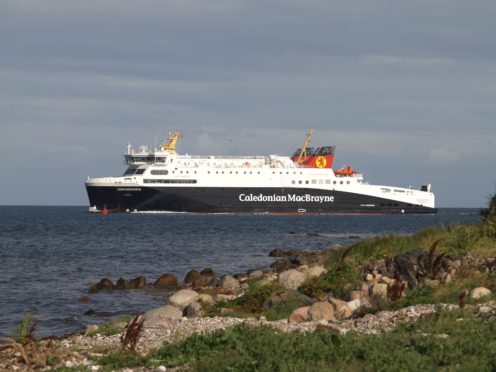 A call is being made for a public inquiry into the condition of CalMac's vessels after another ferry experienced problems straight after coming out of dry dock.
The MV Hebridean Isles, which serves the isle of Arran, was undergoing sea trials when it experienced rudder problems yesterday. The vessel was heading to Troon for further repairs last night.
This is less than two weeks after MV Loch Seaforth, the Stornoway ferry, came back into operation after faults were found when it came out of dry dock.
Brian Currie, chairman of Barra and Vatersay Community Council, is a former offshore worker.
He said: "After it came out of dry dock, Loch Seaforth didn't make it half way to Stornoway and had to go back in and was out of service for weeks.
"These vessels have a 20-year lifespan and CalMac is using them until they are 30 years old. I think we need a public inquiry into our ferries before there is a major incident."
CalMac's managing director, Robbie Drummond said: "The safety of passengers and crew is, and always will be our number one priority.
"It underpins everything that we do and to suggest that any of our vessels are not seaworthy is not only patently untrue, it risks public confidence in a very highly regulated and inspected service with an exemplary record.
"All our vessels are regularly inspected to the most rigorous standards by the Maritime and Coastguard Agency (MCA) who would have no hesitation in withdrawing them from service if they found the slightest safety concern."
Alasdair Allan MSP said: "I know that Calmac take safety very seriously, and part of that commitment is to responding to questions from passengers.  I trust that CalMac will be able to provide assurances."
The beleaguered £43million flagship MV Loch Seaforth was finally repaired earlier this month.
Reshuffling the fleet to cover her absence resulted in knock-on disruption to numerous island communities when a perfect storm of technical faults and annual refits left CalMac being four ships short.
An expert from Denmark was summoned to Lewis after round-the-clock efforts failed to fix the issue. A new circuit board was also flown from Europe to the ship. A separate problem affected one of her generators.