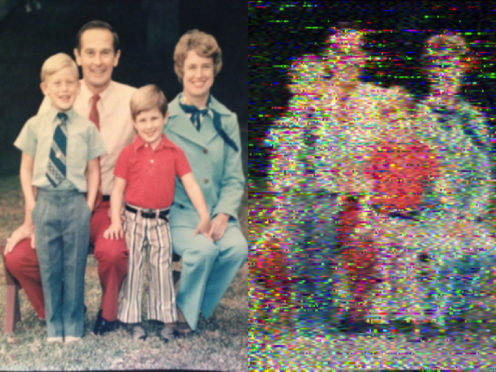 People are being asked to submit photographs to be sent to the moon during the Hebridean Dark Skies Festival next month.
The isle of Lewis will hold its first "Visual Moonbounce" on February 8.
Images will be transported to the moon and back as radio signals in real time during the event, which has been described as a "live Networked Performance between the Earth and the Moon".
The live event by media artist Daniela de Paulis has been branded Opticks.
It is one of the headline attractions at Lewis's second annual arts and astronomy festival, which will run from February 7 to February 22 at An Lanntair arts centre in Stornoway and other venues across the island.
Daniela de Paulis is a licensed radio operator and trained radio telescope operator. She developed her Visual Moonbounce technology while working as an artist in residence at the Dwingeloo radio telescope in Holland.
Hebridean Dark Skies Festival programmer Andrew Eaton-Lewis said: "We're very excited to be working with Daniela, and with Gillian McFarland and Ione Parkin from Creativity and Curiosity, on this unique event. We're hoping this callout will really spark people's imaginations. If you could send one photo to the Moon and back, what would it be? Your family? A favourite family pet? The mountains or the sea near where you live? We look forward to hearing from you."
To take part in Opticks, people are asked to submit their image, together with a short message explaining their choice, to andrew@lanntair.com by the end of January.
Selected images will be reflected off the Moon's surface as part of the Opticks live performance.
A Day of Creativity and Curiosity will involve conversations, workshops and performances programmed by An Lanntair in partnership with Ione Parkin and Gillian McFarland. They are lead artists on Creativity and Curiosity, an ongoing project bringing together artists and astronomers.
Artwork from the Creativity and Curiosity project will also be exhibited at An Lanntair's main gallery throughout the Hebridean Dark Skies Festival.
The 2020 festival will be dedicated to the memory of Professor John Brown, a supporter, who died at the end of November.