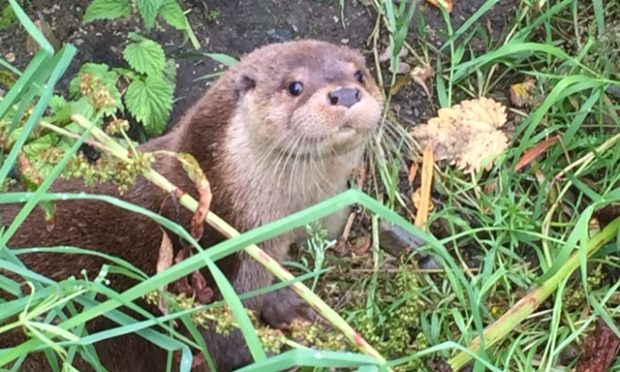 Nature enthusiasts are preparing a rescued otter cub for a return to the wild following fears it might be too tame to survive on its own.
The cub, named Bealltainn, was found in May on the Ross of Mull after seeking refuge on the leg of a gardener and nagging for something to eat.
Rescuers Margaret Matthew, with her son Matt Oliver and daughter-in-law Rachel Oliver, contacted Mull Otter Group and worked out a plan on how best to care for the cub.
It was decided to attempt to reunite the friendly creature with her family.
However, when Bealltainn appeared again the next day, they realised she would require round the clock care to ensure she stood the best chance of survival.
Bealltainn was transferred from one Hebridean isle to another as she departed Mull for the International Otter Survival Fund's (IOSF) base in Broadford on Skye, to be nursed back to health at the dedicated otter hospital there.
Her carers have said she is eating well, growing and becoming "a little less bold around humans" in what they describe as "good news" to ensure she stands a chance in the wild.
One of those nursing the cub back to full health is Ben Yoxon, the son of founders Paul and Grace Yoxon.
He said: "What I really love is being able to give otters a voice and help in their conservation, both locally and around the world.
"Being able to see the impact we can make for otters, and wetland habitats, is amazing and with our programmes we can help multiple co-existing species too.
"I am very proud to be part of 'Team Otter' and look forward to dedicating myself to ensuring their long-term survival."
Rearing otters back to full health is not a cheap process with the IOSF estimating Bealltainn's outgoings on food and vet bills are about £1,600.
The cub will be released into the wild when ready; however, it is usually around 12 to 15 months old that this takes place, coinciding with the length of time cubs in the wild will have stayed with their mothers.
If cubs are released too early, they will not survive.
Staff at the IOSF were busy on Thursday by moving Bealltainn into a larger enclosure.
Supporters wishing to help fund their work can visit www.ottershop.co.uk where there is the option to adopt an otter, with Bealltainn listed for sponsor.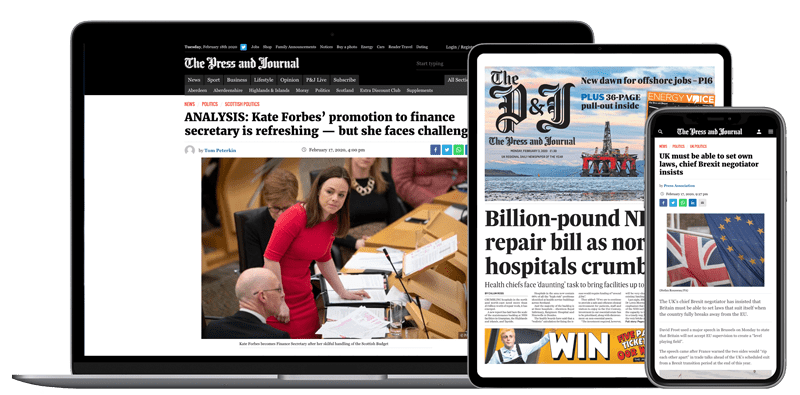 Help support quality local journalism … become a digital subscriber to The Press and Journal
For as little as £5.99 a month you can access all of our content, including Premium articles.
Subscribe